Off The Water, On The Water
Somerset- Pulaski County is packed with adventures around every corner.
From learning how to wakeboard to enjoying a local fried apple pie, here's a list of things to do on Lake Cumberland this summer.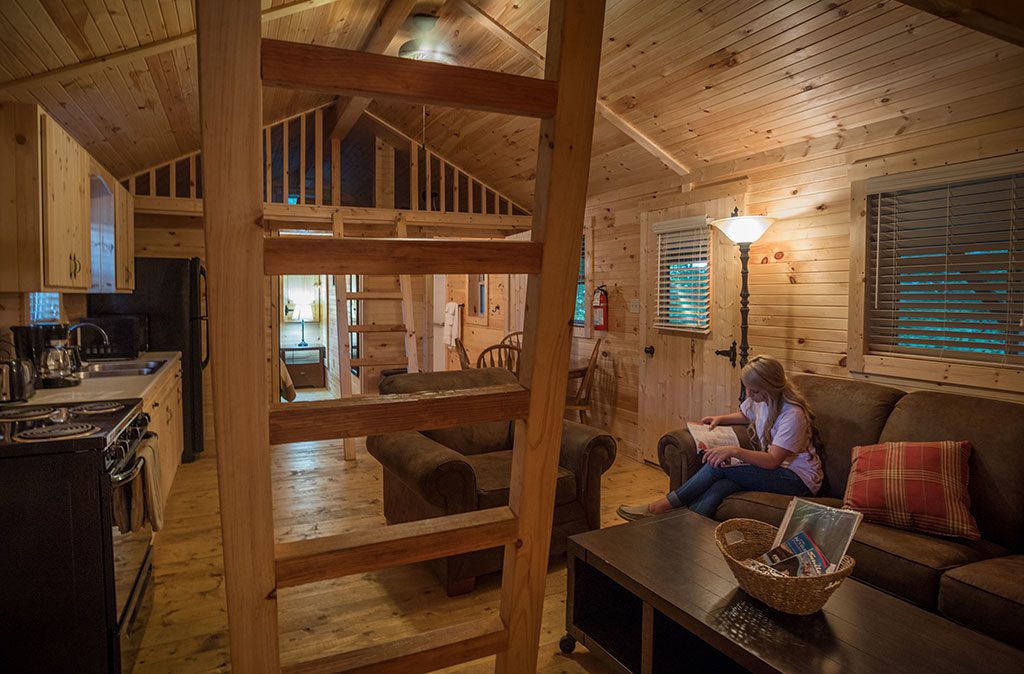 1. Rest, relax and reconnect.
You'll want to spend a night or two to take in all of what Somerset-Pulaski County has to offer. From hotels to cabins, you can find the perfect hideaway for your vacation.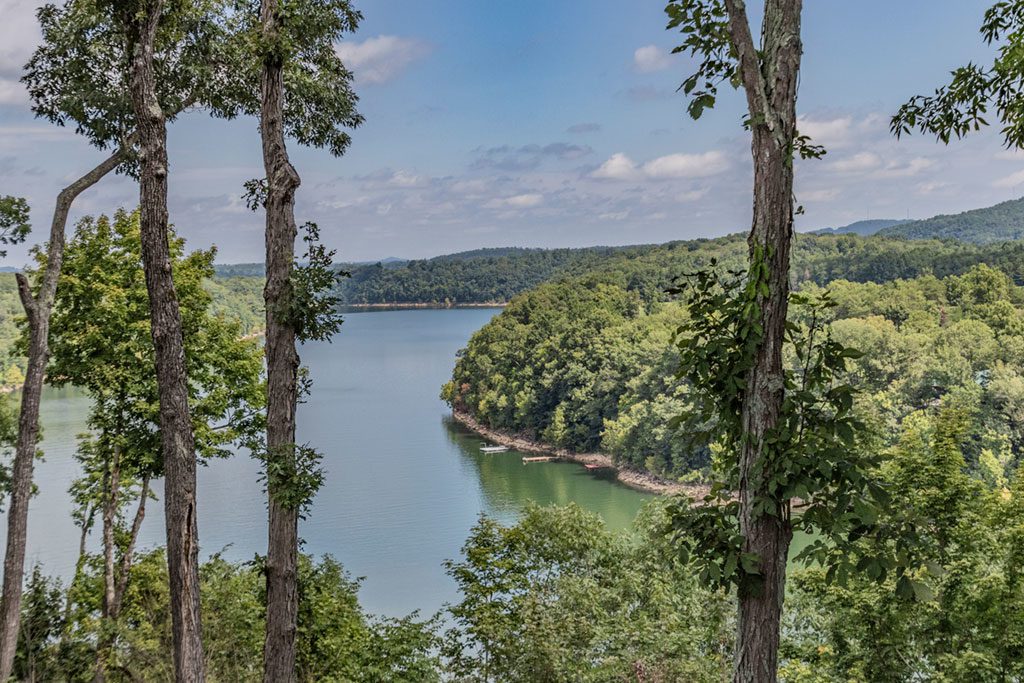 2. Rent a boat and spend a day on the lake.
Summertime on Lake Cumberland is like no other. Find a cove to tie up to and relax without a care in the world. Enjoy a meal, browse the ship stores, or walk the docks at Burnside Marina or Lee's Ford Marina.
3. Go golfing.
Somerset-Pulaski County is home to five beautiful and challenging golf courses. Golf on General Burnside Island State Park, which features a number of holes that overlook the lake. The back nine offers a thrilling journey into some of the island's untouched natural treasures. You can also challenge yourself on a Trevino-Bennett designed course that is set among the trees that cover most of the peninsula at Woodson Bend Resort on Lake Cumberland.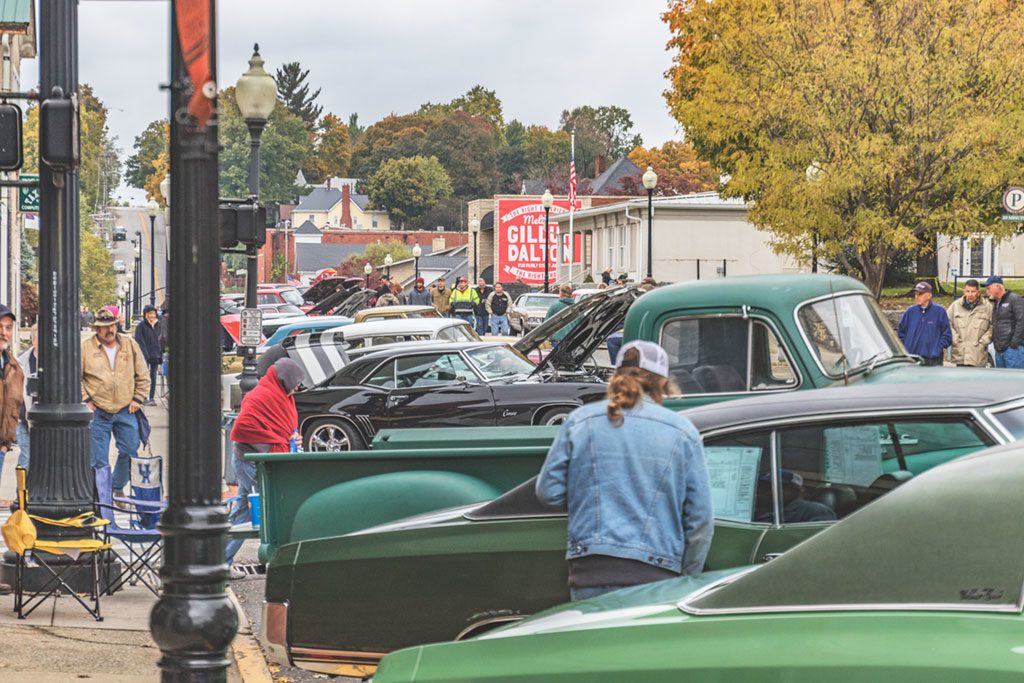 4. Check out Somernites Cruise.
Join us the fourth Saturday, April-October, in Somerset — "The Car Cruise Capital of Kentucky" — for Somernites Cruise. Enjoy a relaxed, family oriented atmosphere in downtown Somerset, were we close the streets and fill them with every kind of classic car imaginable — Corvettes, Challengers, Mustangs, and more!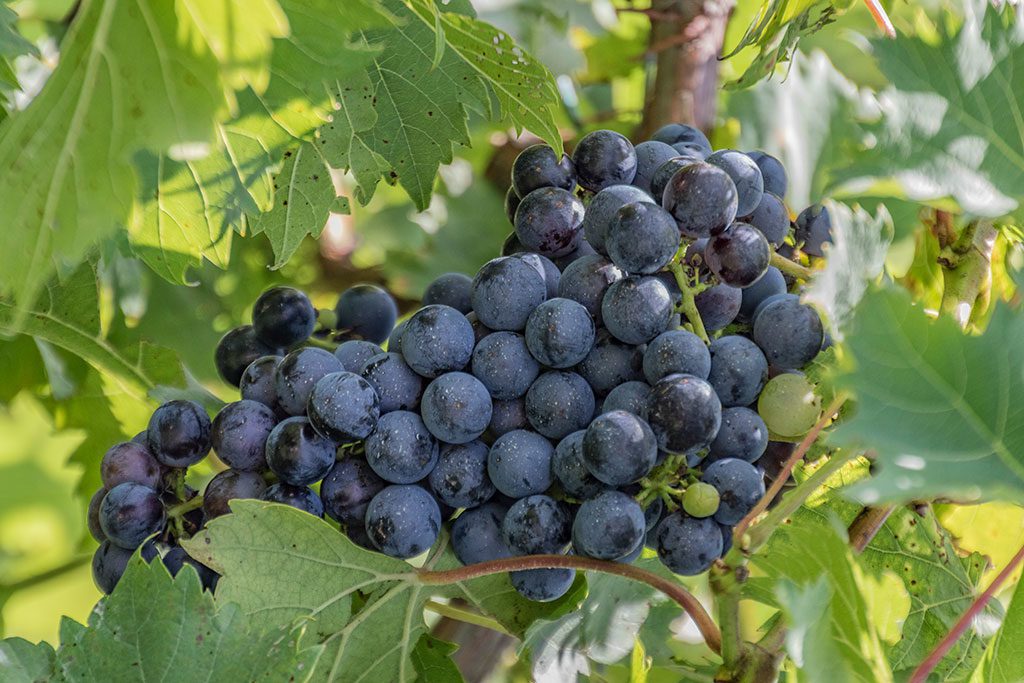 5. Enjoy a local wine tasting.
Located in the beautiful rolling hills of the south-central Kentucky region, Cedar Creek Vineyards, Cave Hill Vineyards, and Sinking Valley Winery offer handcrafted wines. Visit and relax while taking in the beauty of the surrounding area.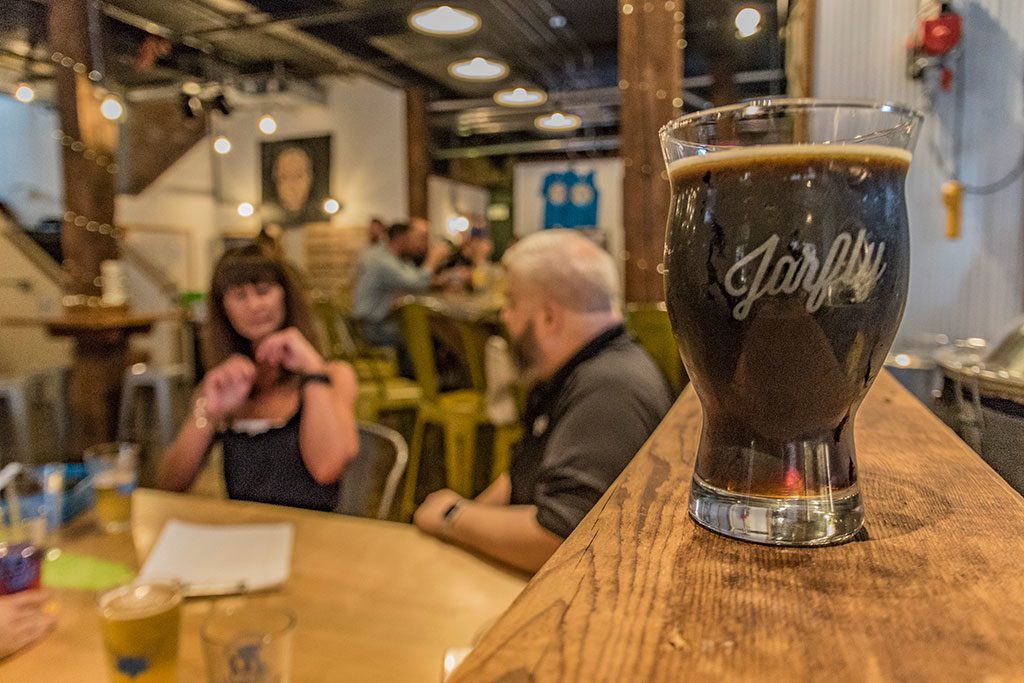 6. Savor a locally brewed craft beer.
Located in the Goldenberg Building built in 1904, Jarfly Brewing has reopened the doors of this historic downtown retail hub and started a new tradition of brewing local beer. Craft beer is made with malted barley, hops, water, and yeast; Jarfly is expanding these traditions and fermenting distinctive flavors. Founded in 2017, Tap on Main Brewing makes craft beer using the best ingredients from around the world as well as locally sourced Kentucky products. Tap on Main handcrafts its beer in small two barrel batches under the close attention of the brewer.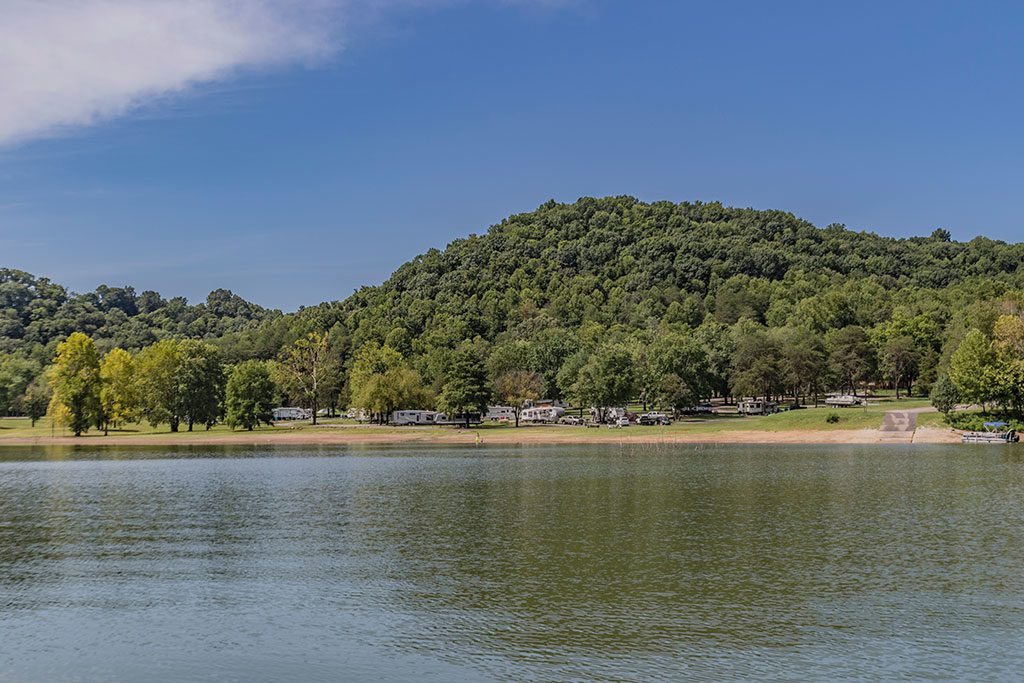 7. Visit Pulaski County Park.
With picnic areas, shelters, camping, playgrounds, an 18-hole disc golf course, plus 16.5 miles of hiking and mountain biking trails, Pulaski County Park is the outdoor enthusiast's dream come true. Also, don't forget to relax on the beach at Pulaski County Park that overlooks Fishing Creek, a tributary of Lake Cumberland.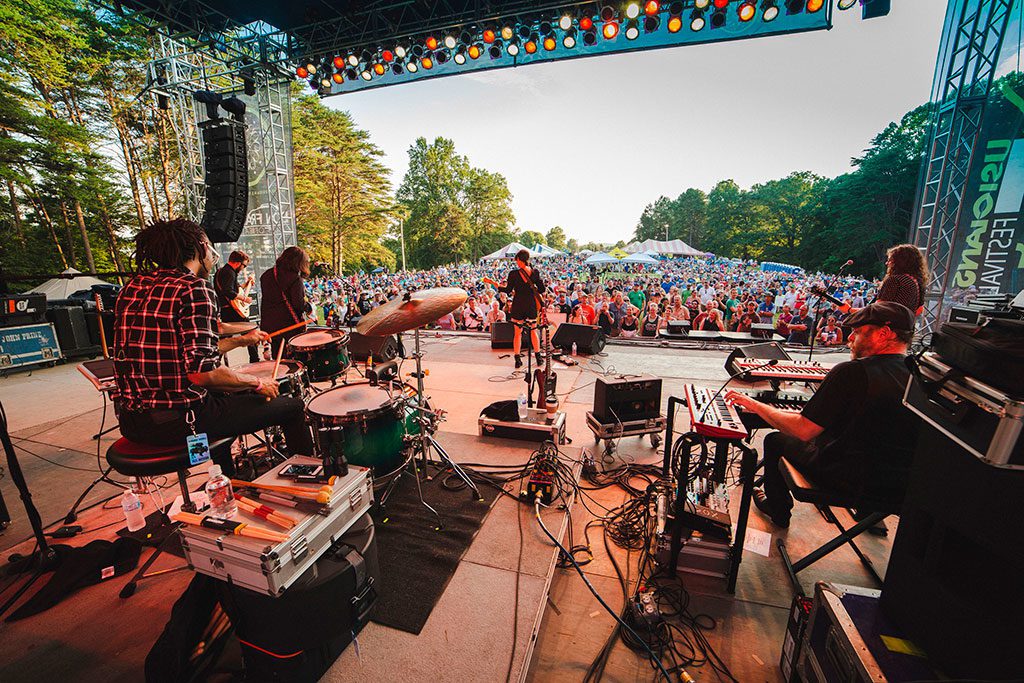 8. Tap your feet to some outstanding music at the Master Musicians Festival.
Nestled behind our community college and surrounded by Mother Nature, some of the world's best musical talent performs at the Master Musicians Festival. Celebrating its 26th year, Master Musicians Festival features the best in music, food, and art. Grab your hammock, blanket, or lawn chair and let the music carry you away.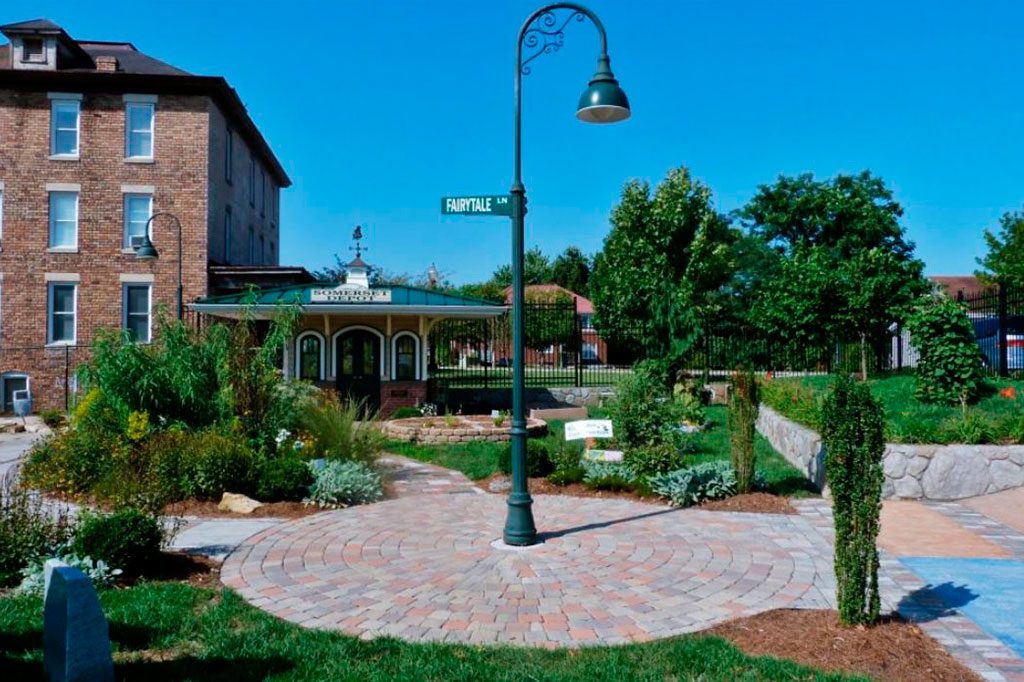 9. Visit the Children's Botanical Garden.
This special garden is located in downtown Somerset at the Pulaski County Public Library and was created for children and the young at heart. The garden encourages you to use all your senses to connect plants to the sciences, history, literature and the arts.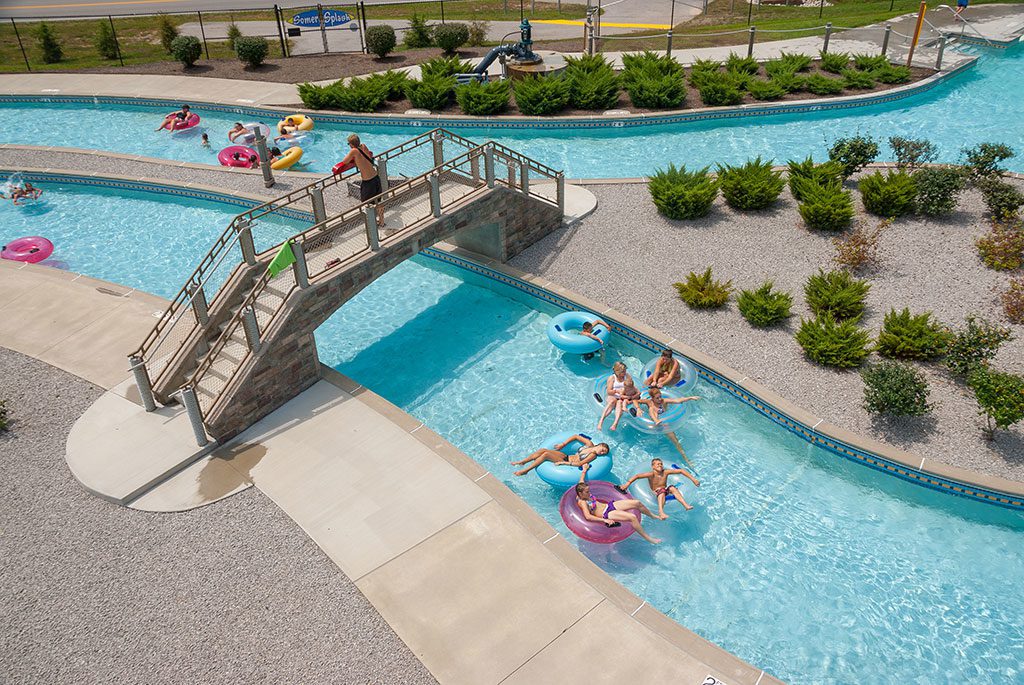 10. Spend a day at Somersplash Waterpark.
Whether you want to work on your tan or race down the speed slide, Somersplash Waterpark is the place to go to cool off in the summer heat.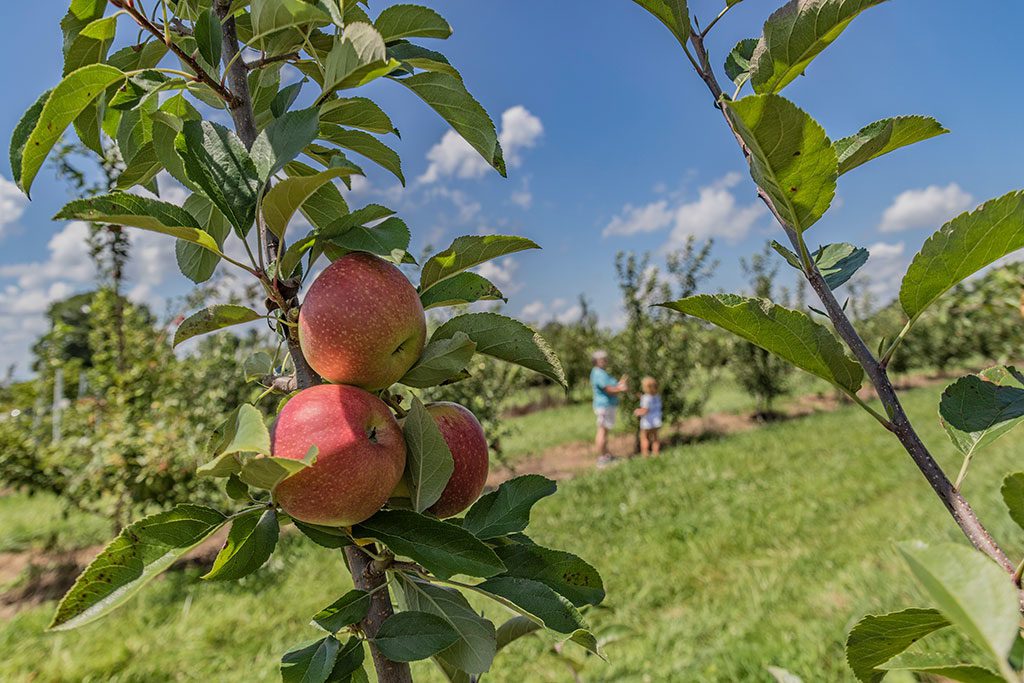 11. An apple a day keeps the doctor away.
They didn't say how the apple had to be fixed, did they? Stop by Haney's Appledale Farm to enjoy a fried apple pie, pick your own apples that are in season, or browse through the jellies, preserves, and local crafts available.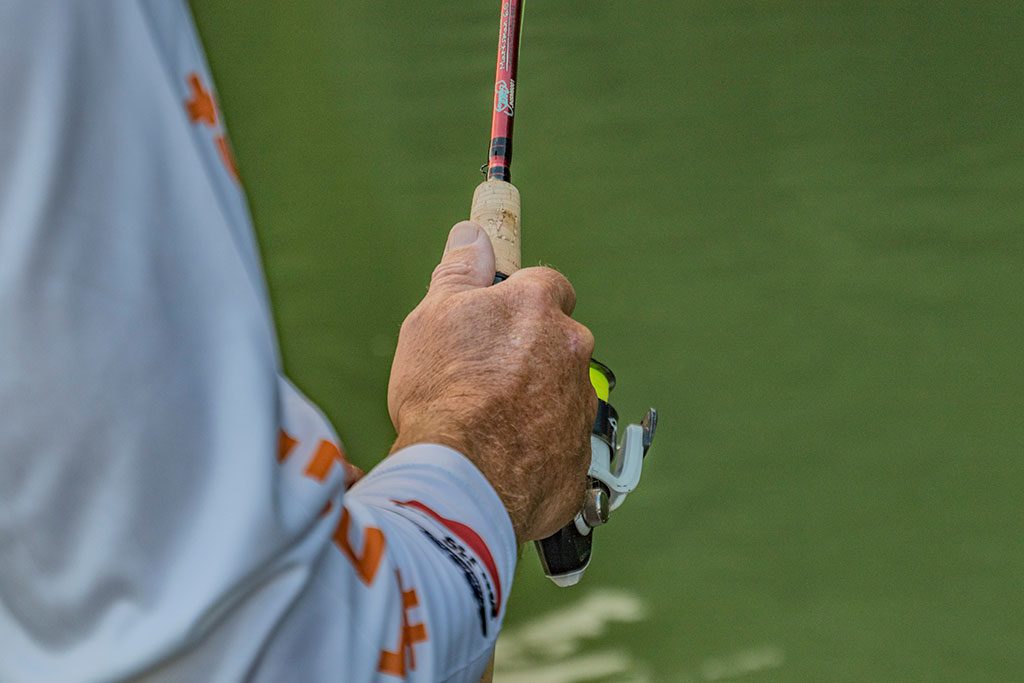 12. Grab your rod and reel.
It's no fish tale: Lake Cumberland fishermen have brought home 58-pound stripers and catfish weighing 208 pounds. Popular fish in Lake Cumberland are crappie, largemouth bass, bream, catfish, sauger & walleye, striped bass, or white bass. If you don't own a rod or reel, go out on the lake with one of our guide services.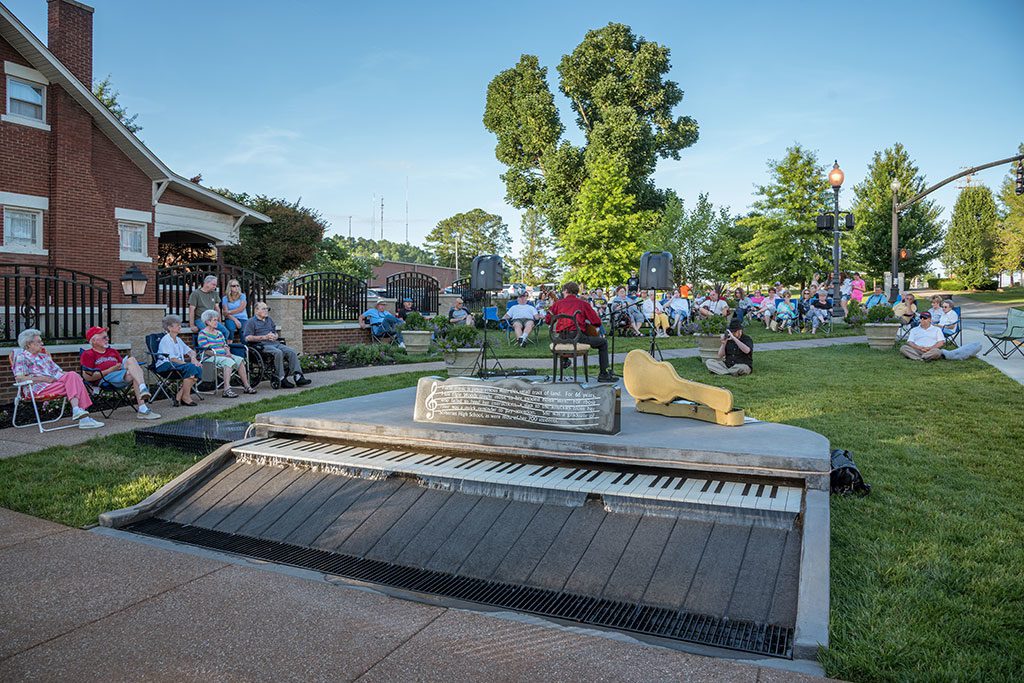 13.Enjoy music outdoors
Spread a blanket on the ground and relax while listening to bands play at Elgie Woods Piano Park for the "Music in the Park" series, pull up a chair at Rocky Hollow Amphitheater in downtown Somerset for the Rockin' the Hollow Summer Concert Series, or relax under the Oar House canopy and enjoy the bands at Lee's Ford Summer Concert Series on beautiful Lake Cumberland.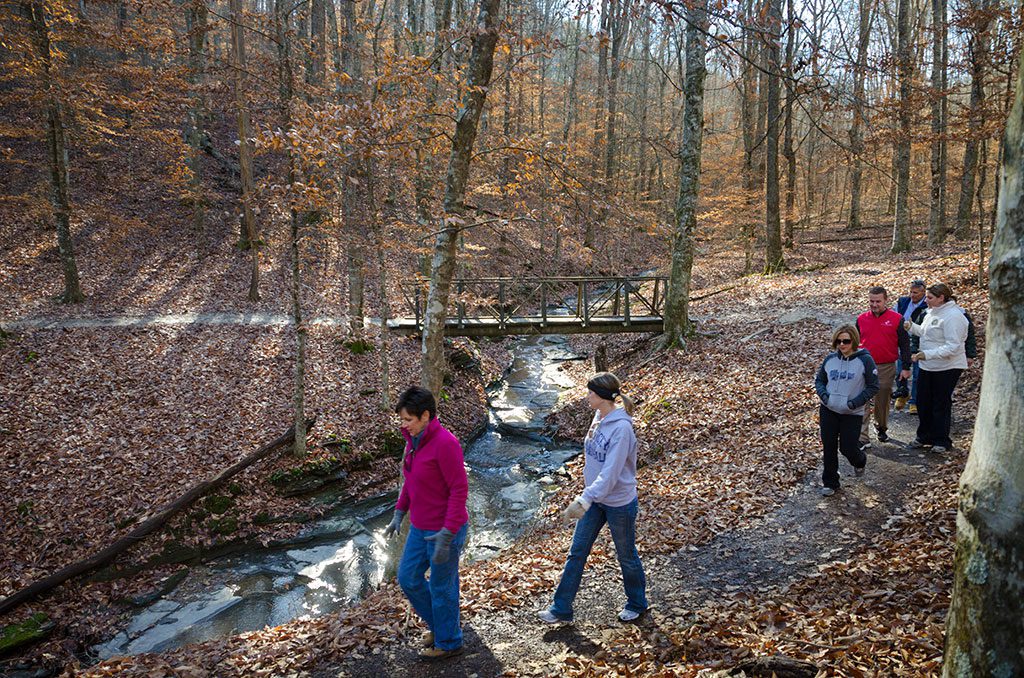 14. Take a hike.
There are trails of varying lengths and difficulty on Lake Cumberland. Bee Rock Overlook Trail starts near the entrance into the campground and gradually extends up to an old road bed, passing dripping rock overhangs, laurel, rhododendron, and hemlock and eventually reaching the Bee Rock Overlook. The overlook provides a magnificent view of the Rockcastle River Narrows. For a shorter hike, the Black Walnut Nature Trail is a short boardwalk trail with several nature interpretative stations and begins at the lake overlook near the Corp of Engineers Visitor Center. Stop in the Somerset-Pulaski County Visitors Center for a trail guide of Somerset-Pulaski County and surrounding areas.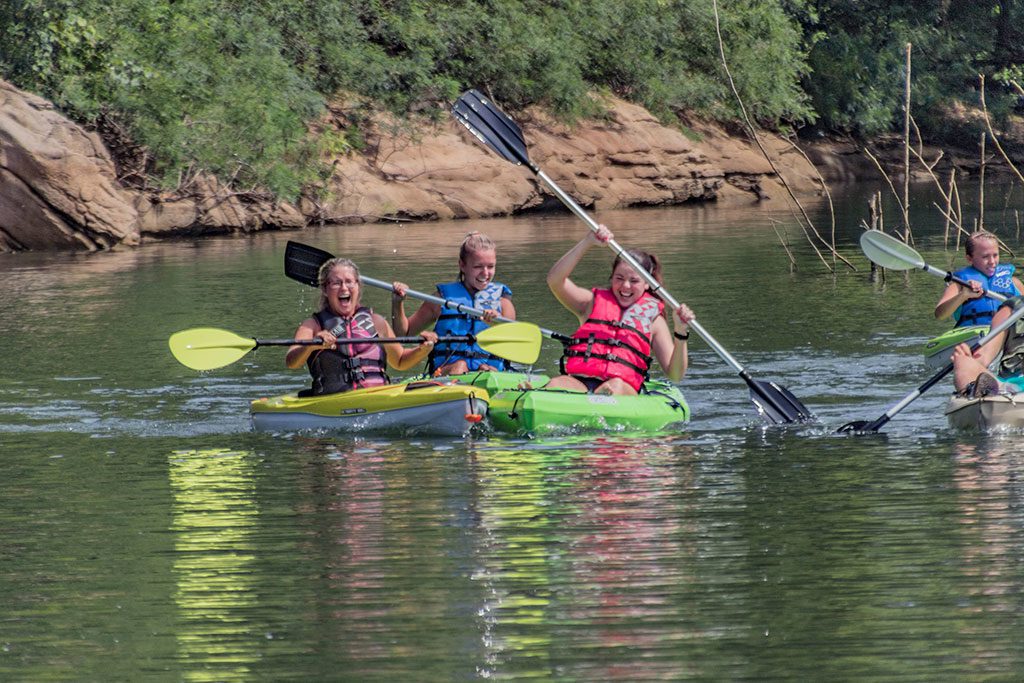 15. Go kayaking on Buck Creek.
Buck Creek is part of the Blue Water trail, a series of paddling trips on streams and rivers across Kentucky. Rent a canoe/kayak rental from Buck Creek Outfitters and explore the rugged beauty that is Buck Creek.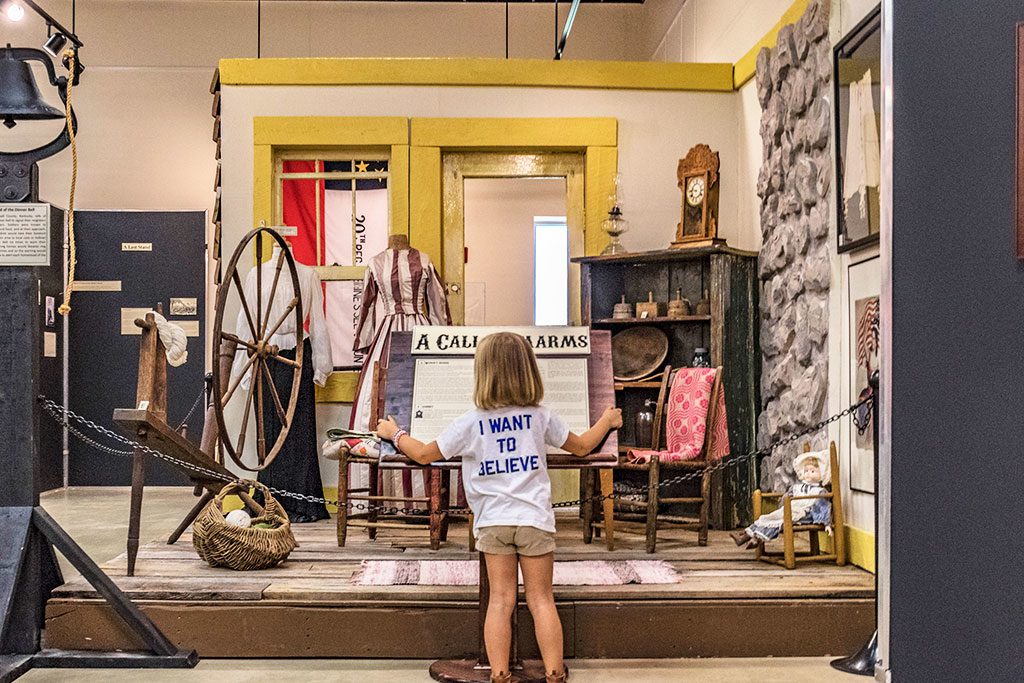 16. Relive the Civil War at Mill Springs Battlefield.
Explore the extensive collection of Civil War research materials, authentic artifacts, and learn more about the Battle of Mill Springs at the Mill Springs Battlefield Visitor Center & Museum. Learning about the battle doesn't stop at the visitor center & museum, a 10-stop self-guided driving tour teaches you about the history of each leg of the tour while standing on the ground that soldiers fought on more than 150 years ago.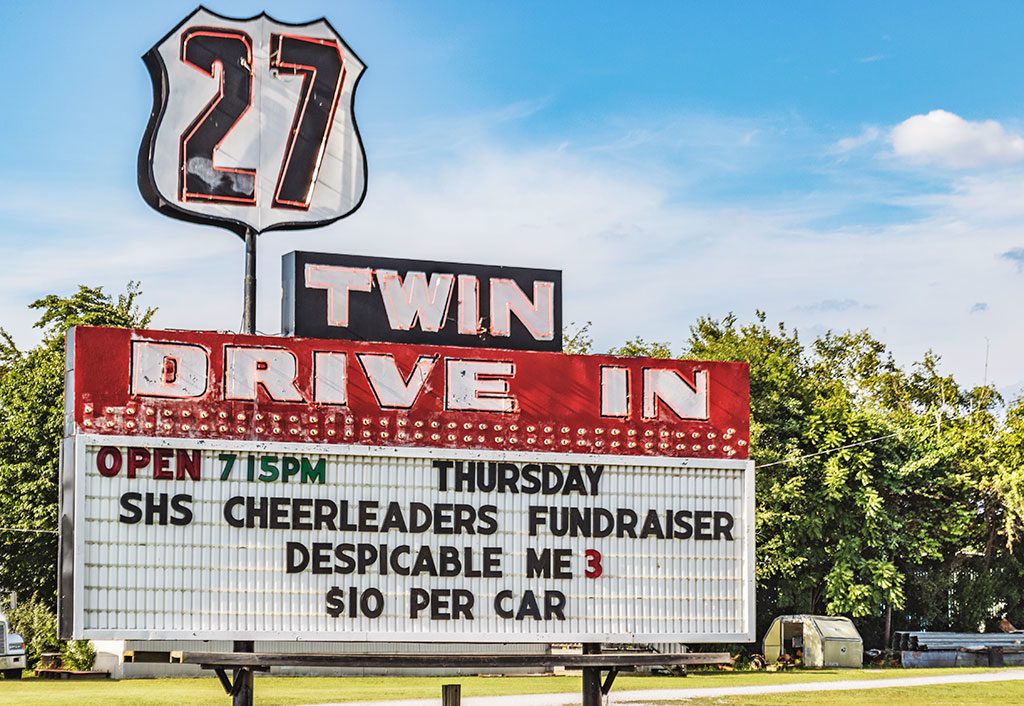 17. Catch a movie at the drive-in.
Enjoy an old-fashioned family tradition at one of the last drive-in theaters still in operation, the 27 Twin Drive-In. Movies begin at dusk and the box office opens at 6 p.m.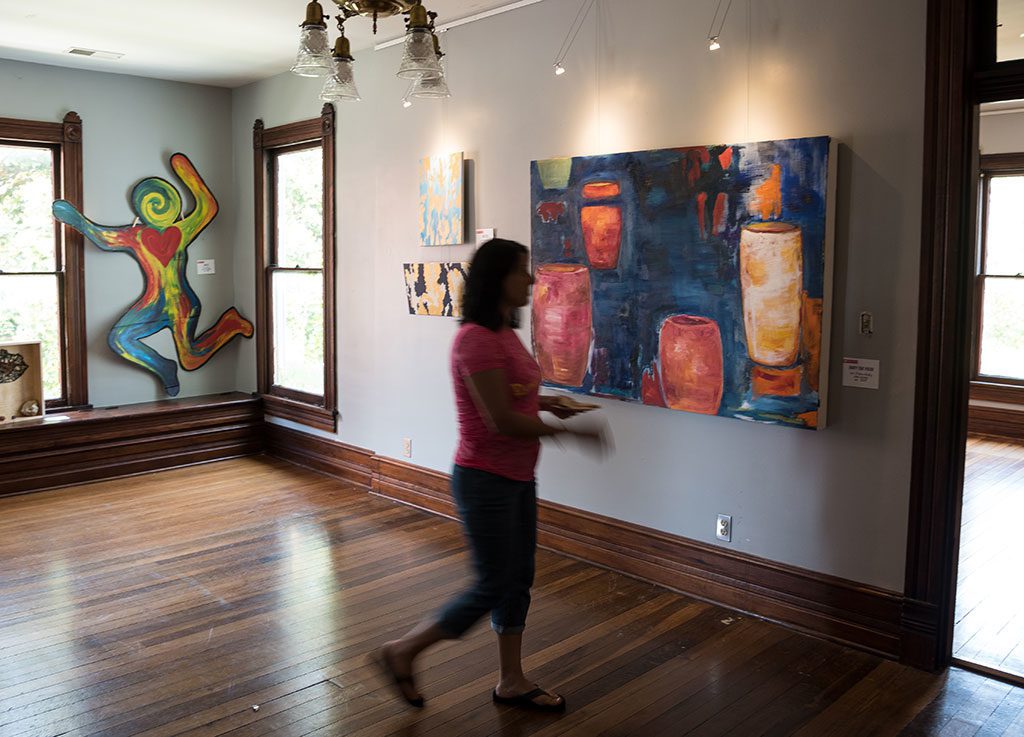 18. Explore the arts.
The art scene is growing and there are many places to experience local work. The Carnegie Community Arts Center is home to several artists that maintain working studios, and the Sheltowee Artisans have a retail shop on the main floor. The Market is a local and specialty foods, arts, and crafts store that supports more than 100 farmers, producers, and artisans. The Shine House is a community arts center located in the heart of downtown Somerset that has a goal to provide the community with a variety of visual arts.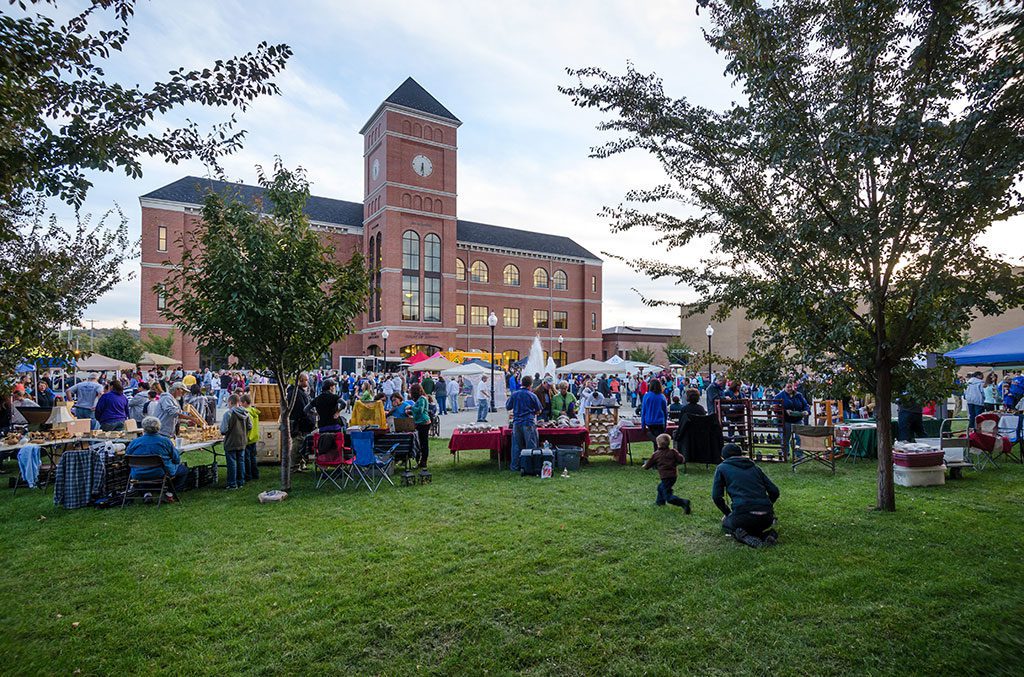 19. Take in an outdoor festival.
Somerset-Pulaski County is home to many outdoor festivals that happen on an annual basis. Enjoy blues, BBQ, and art at the Lake Cumberland Blues, BBQ, and Arts Festival; sample food from restaurants in Somerset at A Sample of Somerset. We celebrate music, food, and the arts year-round. New events to the area in 2019 are the Master Musicians Campout & Concert and Foodstock, a food truck festival, in downtown Somerset. For up-to-date events, check out our events calendar.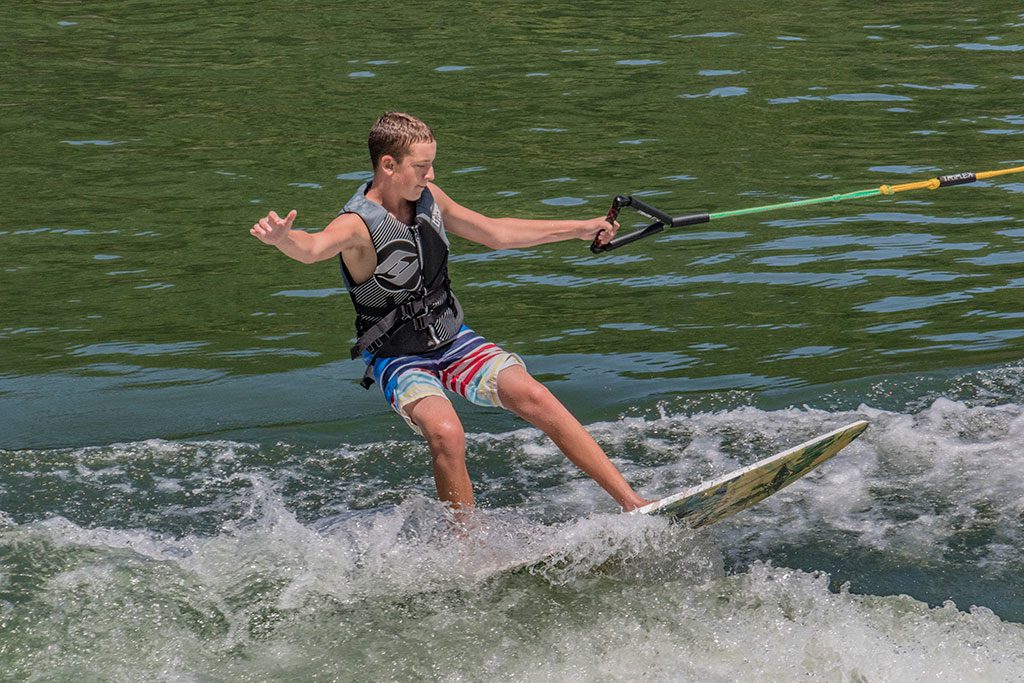 20. Learn to wakeboard!
Whether you're new to watersports or ready to improve your skills, Wake Cumberland Watersports is available to help you get the basics and foundations of each sport dialed in. Lessons available are wakeboarding, wakesurfing, skiing, and boat operation.