Wine + Brew
We're known for our fine southern Kentucky wine and unique craft beer.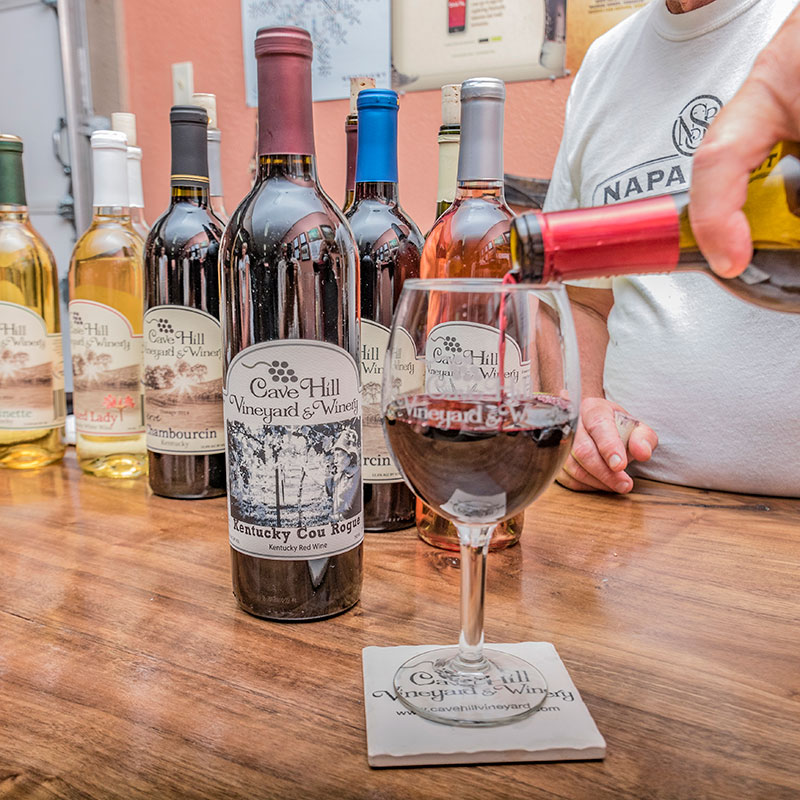 Cave Hill Vineyards
2115 Smith Ridge Road
Eubank
606-423-3453
Cave Hill Vineyards is a family owned Kentucky vineyard that has been cultivating 1,400 grapevines since 2005. Available for weddings, private parties, family reunions, birthday parties or other outdoor events. The 3,200 square foot pavilion can seat up to 300 people. Event planning expertise and tasting room available.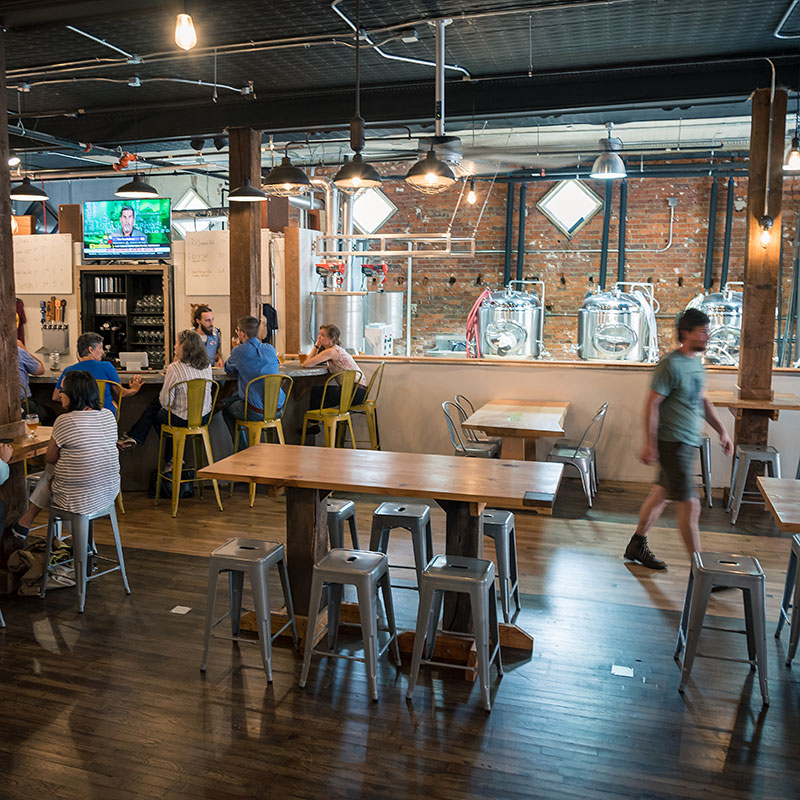 Jarfly Brewing Company
103 W. Mt. Vernon St.
Somerset
606-425-4962
Pulaski County entrepreneur Abe Goldenberg launched his family furniture business on the downtown square in 1904. Today, Jarfly Brewing Company has instituted a new tradition in this building devoted to a traditional craft — brewing local beer. Craft beer is made with the union of traditional ingredients like malted barley, hops, water and yeast. Jarfly Brewing expands these traditions and ferments distinctive flavors in several flagship beers.
Tap on Main Brewing
601A N. Main St.
Somerset
606-451-1525
Founded in 2017 by Bill Hamilton in downtown Somerset, Tap on Main Brewing makes craft beer using the best ingredients from around the world as well as locally sourced Kentucky products. Tap on Main Brewing handcrafts it's beer in small two-barrel batches under the close attention of the brewer.