Cabins + Cottages
Find the perfect hideaway for your vacation, many which offer gorgeous lake views.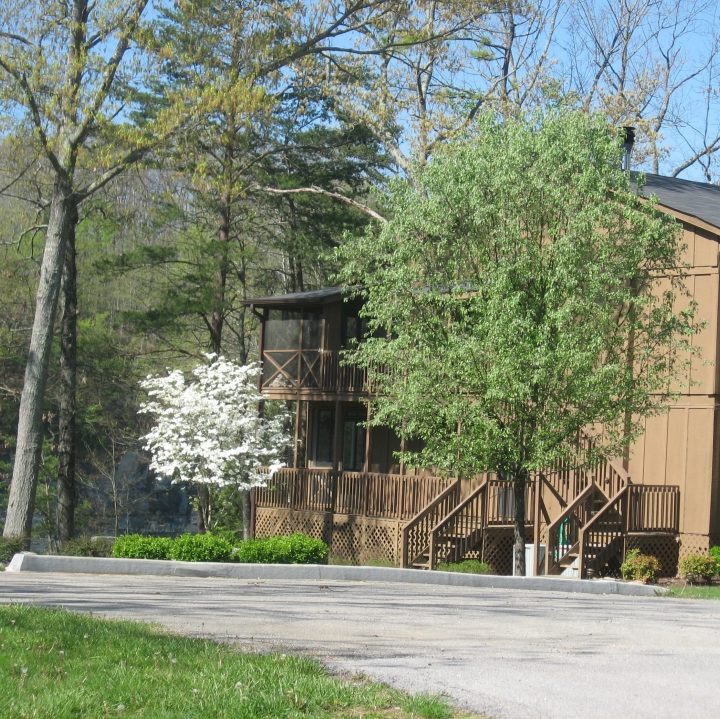 Lake Cumberland Realty
814 Colyer Road
Bronston
606-561-5335
800-688-5737
This property management company specializes in condo rentals at Woodson Bend Resort which include access to a pool, restaurant, golf course, playground and tennis courts. Private cottages also are available with hot tubs.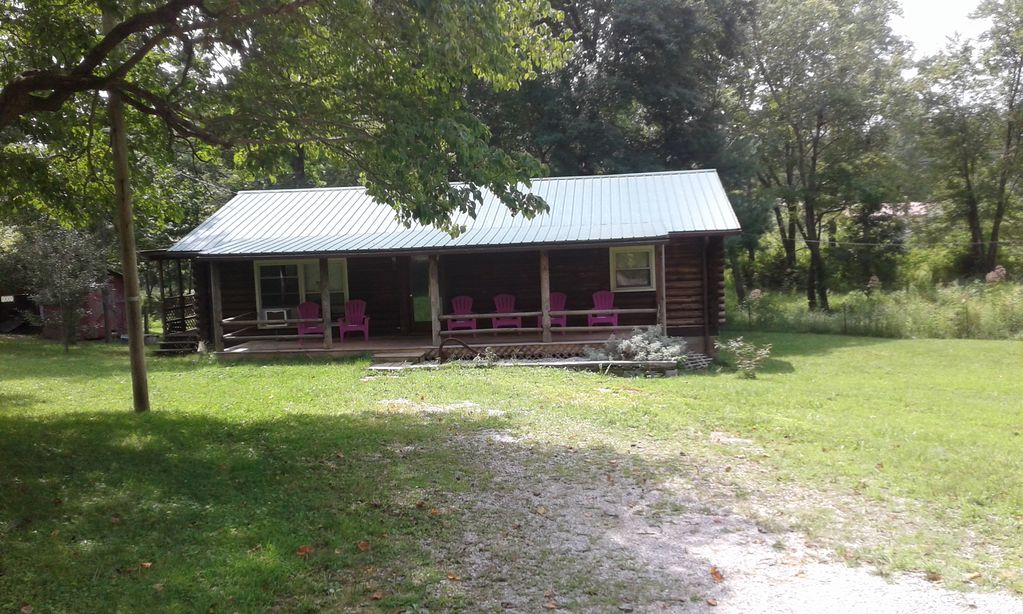 Aaron's Log Cabin
251 Broyles Road
Somerset
606-271-3283
This two-bedroom, one-bath log cabin is five miles from downtown Somerset, 30 minutes from Lake Cumberland and a few miles from Eagles Nest Country Club. With plenty of room to park several cars and/or a boat, a charcoal grill, fire pit in the backyard, and intentional lack of Wi-Fi, it's the perfect place to truly get away for a while.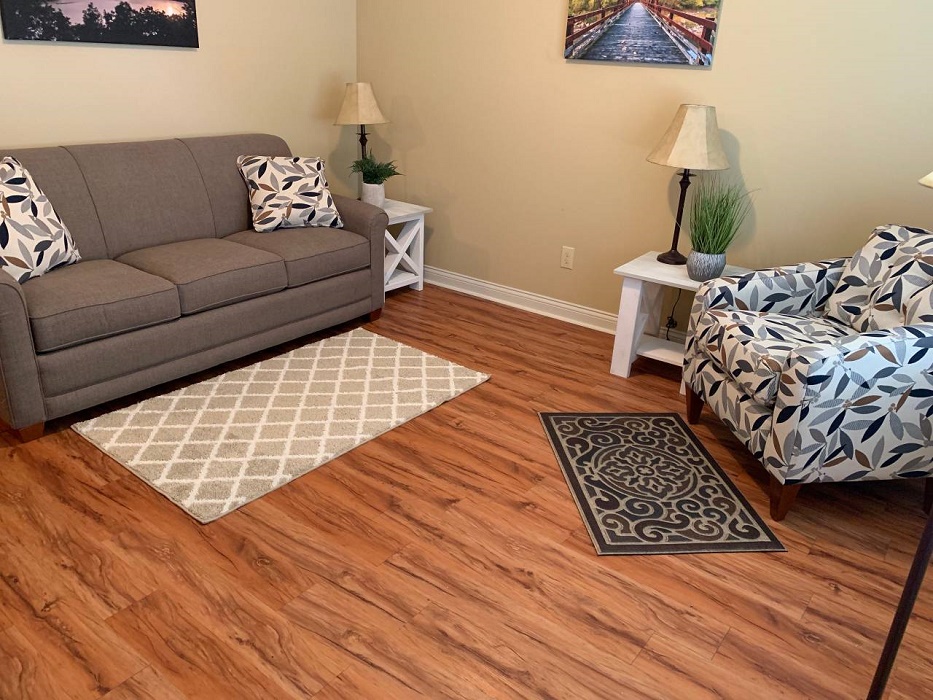 Abbi's Place 2 & 3
11 Abbi Ct. #2 & #3
Somerset, KY
606-679-9009

Each of these 2 bedroom duplexes have queen beds in each bedroom, lazy boy sleeper couches with memory foam (able to sleep six total in each); 1 large bathroom; fully functioning kitchen; washer/dryer; flat screen TV's living area and both bedrooms; downtown Somerset 1.07 mile from Somernites Cruise; easy access to the bypass to all boat ramps/marinas/parks; plenty of parking space for boats and trailers; host will be available through text to guests. Sorry no pets and no smoking. Smoke ONLY on the front porch or outside please.
#2  https://www.airbnb.com/rooms/32402417
#3  https://www.airbnb.com/rooms/31600017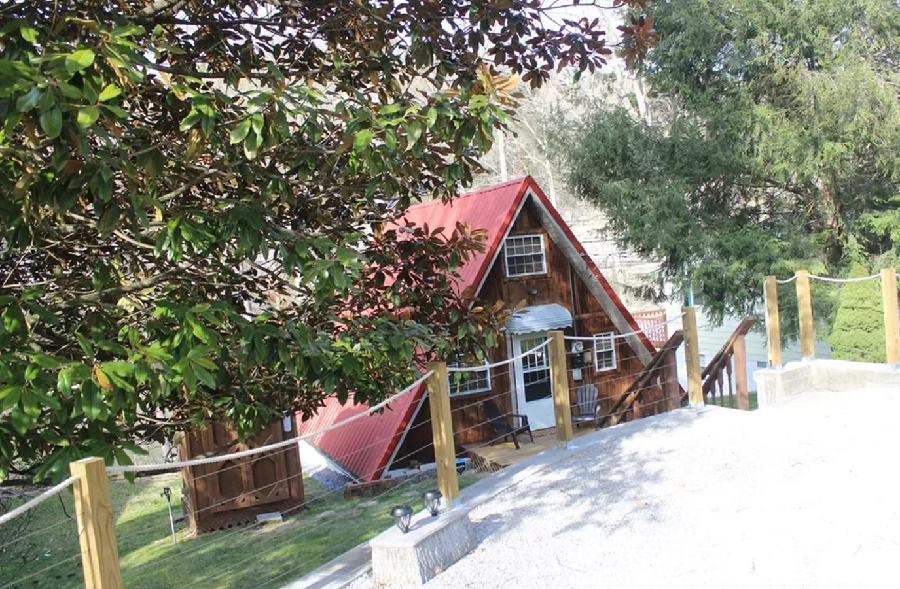 A Camp Living, Lake View, Rustic Path to Private Dock
460 Echo Rd.
Bronston
606-219-6471

A small simple A-frame dwelling lined with cedar planks nestled in an old quiet community less than 10 miles from the HWY 90 bridge. The roads to this place were laid by, "someone chasing a rabbit" so bring your groceries when you come. The views will never get old as it has year round lake front views with a rock wall back drop. Imagine a camping experience in a camper but instead in a small home. The aroma of the red cedar that makes up the inside of this cabin adds to the coziness you feel when you step inside. A great place for a family or even those whom you really love to be in close quarters with. The living room comes equipped with an Ashley pullout "full" size sleeper sofa as well as an additional loveseat. There is a 32″ smart television in there complete with WiFi for your enjoyment. The kitchen comes complete with a full size refrigerator, small stove and microwave as well as all utensils needed to accommodate up to 6. There is also a dining table inside to sit 4 as well as 2 bar stools and a bar for a few extras. There is 1 full bath located on the main level complete with a shower/tub. The 2 bedrooms are located upstairs. The master bedroom on the rear of the house facing the lake comes complete with a queen size bed. The second bedroom comes with a twin size bed on top, with a pullout twin size trundle below. There is a small washer & dryer in the house to help keep all your laundry caught up as you vacation. Just outside the double sliding glass doors is a spacious deck complete with a charcoal grill and a large patio dining set to accommodate up to 4 with additional seating that is sure to allow up to 6 to dine comfortably while overlooking the dock. There is also a fire pit in the back yard with a cedar swinging chair and additional seating below. It has a private seasonable dock accessible from the back yard. The dock is 10×10 making it large enough for most boats. The lake level fluctuates all year therefore the journey to the dock from the steps can be more rocky at some than others. There is a public ramp less than 1/4 mile from the driveway.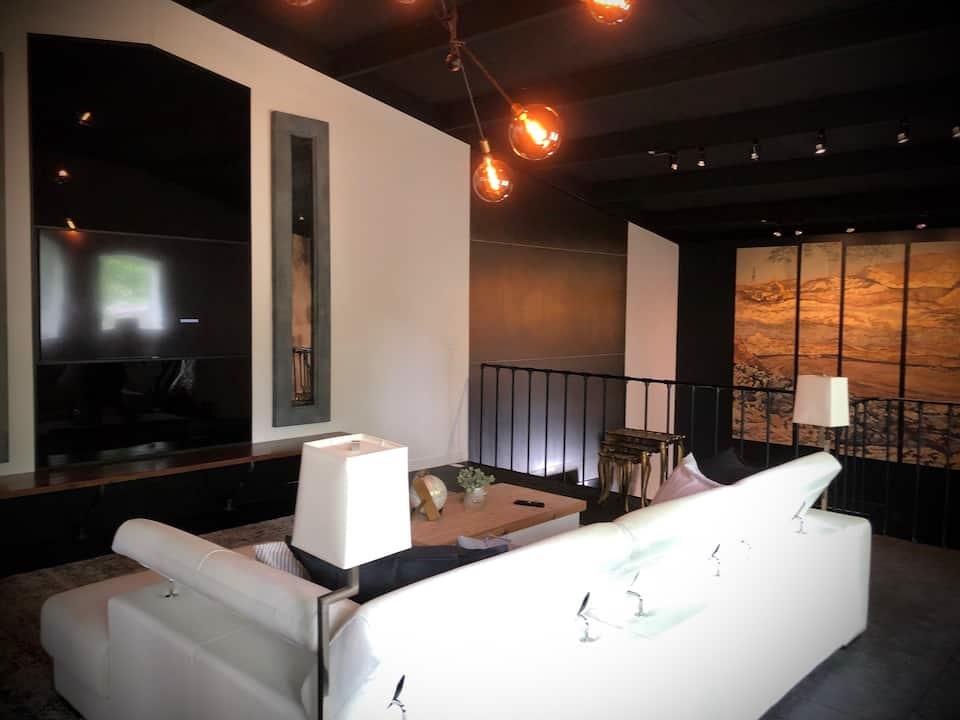 Ashton's Place
563 East Racetrack Rd.
Somerset, KY
606-219-2266
A steel framed industrial warehouse converted into an upscale two bedroom rustic-chic living space located within 8 miles of beautiful Lake Cumberland and within 5 minutes of Downtown, Somerset. The city is yours to explore from your own private 2 bed, 1 bath modern rustic retreat. Picture comfy beds, full bathroom, a kitchen built for entertaining, all under a metal tin roof for those rainy days when you just want to curl up and relax. A roomy 2000 square foot exquisitely detailed living space. An ambient space that is modern yet cozy. Peaceful and quiet location yet within miles of fun, food, and friends! The kitchen has a double door refrigerator, dishwasher, coffee pot, microwave and stove. Nestled in the middle is a large island with five barstools creating a great atmosphere of entertaining and fun. A garage type door is located above the sink that brings the outdoors inside. The space also includes a commercial washer and dryer, Samsung Smart TV's with local cable and there is plenty of space for parking vehicles with or without boats/trailers, RV's, busses and more. A full garage bay is available by request only.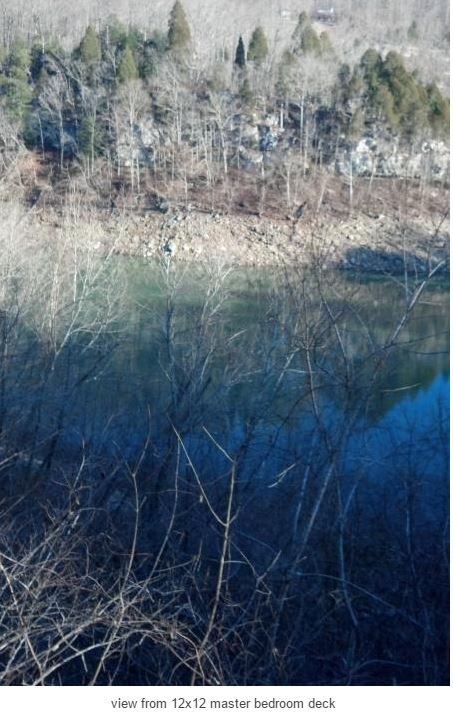 Buck Creek Bungalow
9700 Rush Branch Road
Somerset
606-308-2745
This three-bedroom/two-bath vacation rental is lakefront near the Buck Creek boat ramp (closest ramp to I-75) and includes a walking path to the lake as well as two decks with lake views. Fully furnished, it includes other amenities such as hot-tub, washer and dryer, fully equipped kitchen and DVD-TV. Linens are provided.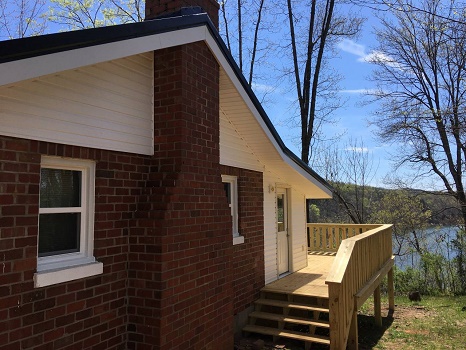 Bugg's Cabin
861 Boat Dock Road
Somerset
859-878-8001
This newly remodeled one-bedroom/one-bath cabin overlooks Lake Cumberland, is fully furnished and located less 10 minutes from Burnside Marina.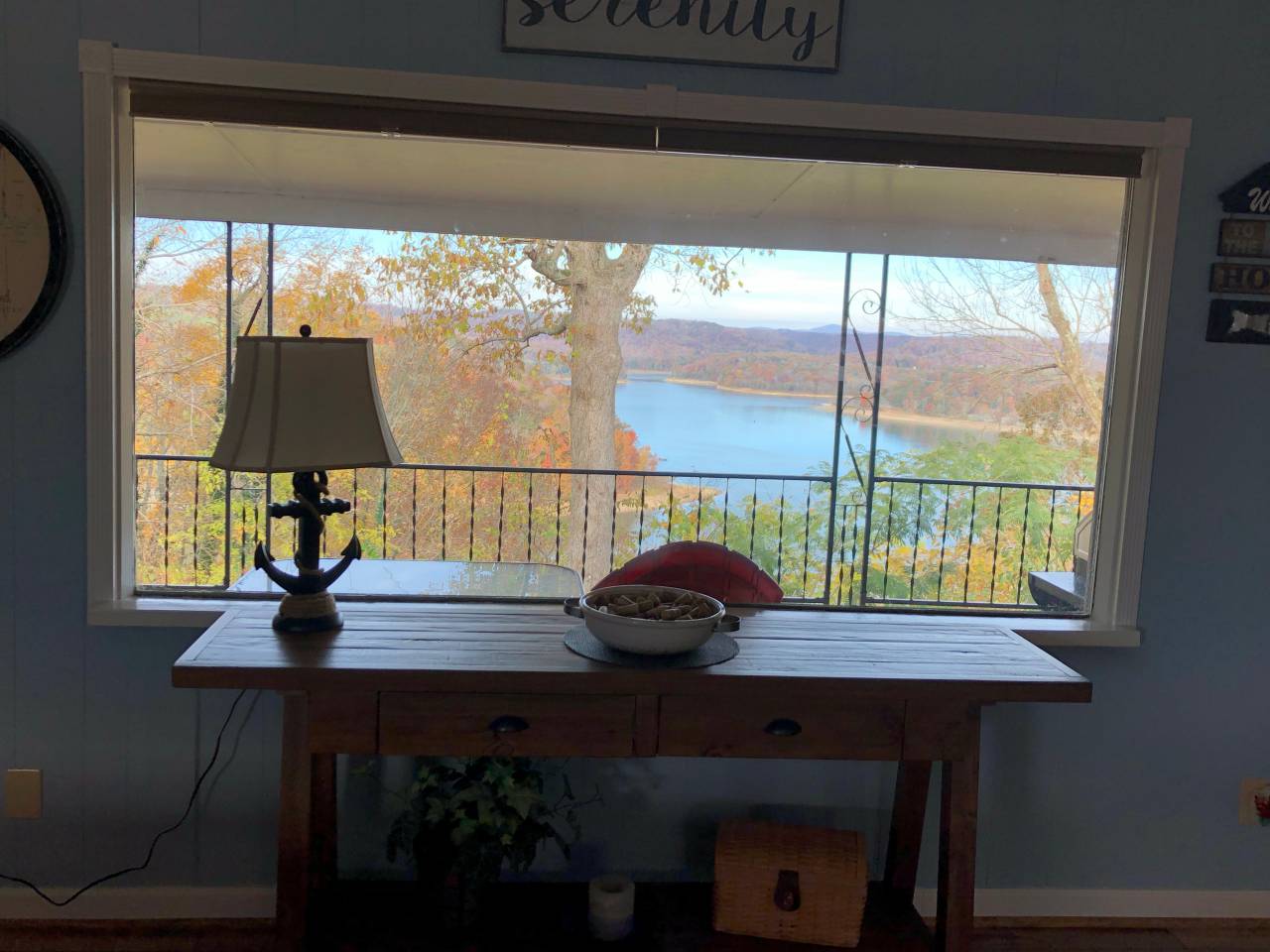 Cedar Knob Rentals
11 Suits Us Drive
Somerset
513-313-3297
This 2,200-square foot home boasts spectacular views of Lake Cumberland, a 48-foot deck, and brand new kitchen. The completely updated home includes a spacious living area, two bedrooms, and two and a half baths. Lee's Ford Marina Resort is within one mile while Pulaski County Park is just four. Great hiking and biking trails are nearby as is the city of Somerset with its numerous shopping and dining options.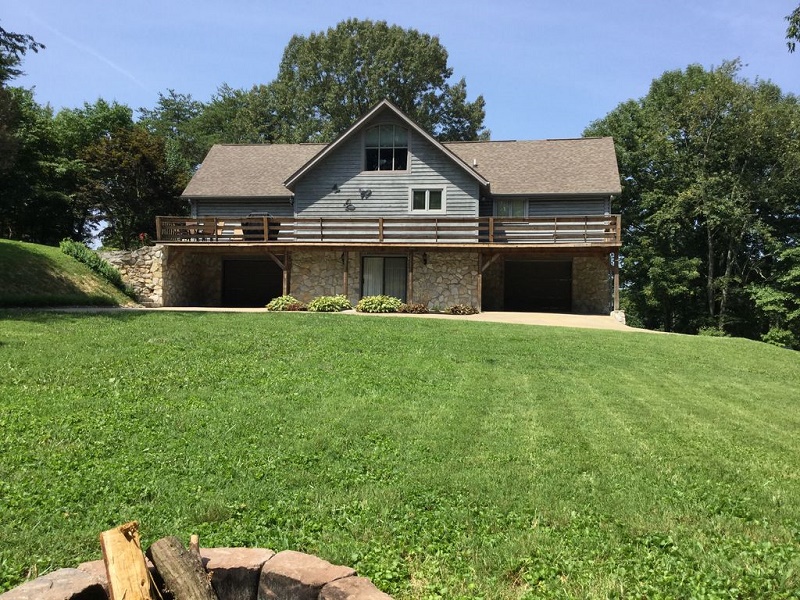 Cedar Log Home
605 Lakeview Dr.
Somerset
970-549-7733
Enjoy this spacious beautifully appointed 4 bedroom 2.5 bathroom cabin. Two large master bedrooms downstairs feature each a king size bed and a bathroom. Two bedrooms upstairs feature each a twin size day bed that converts to a king size bed. Large loft for play time. Bathroom/powder room in the basement. Living room has a large flat screen HDTV, pull out couch, and a beautiful solid stone fireplace to keep you cozy when the weather gets cooler. Fully equipped kitchen. Large wrap around deck. Plenty of parking on the driveway that circles the front of the house and wraps around the back – will easily accommodate a boat, trailer and a few cars. Boat launch is down the street. House is conveniently located just a few minutes from the Burnside Marina, and the General Burnside State Park. Few minutes drive to conveniences of the City of Somerset shopping and entertainment.