Camping
Camping is a great way to spend the night in Somerset-Pulaski County. Whether you prefer pitching a tent or staying in your trailer/RV with all the hookups and comforts of home, we have a place for you to unwind and relax.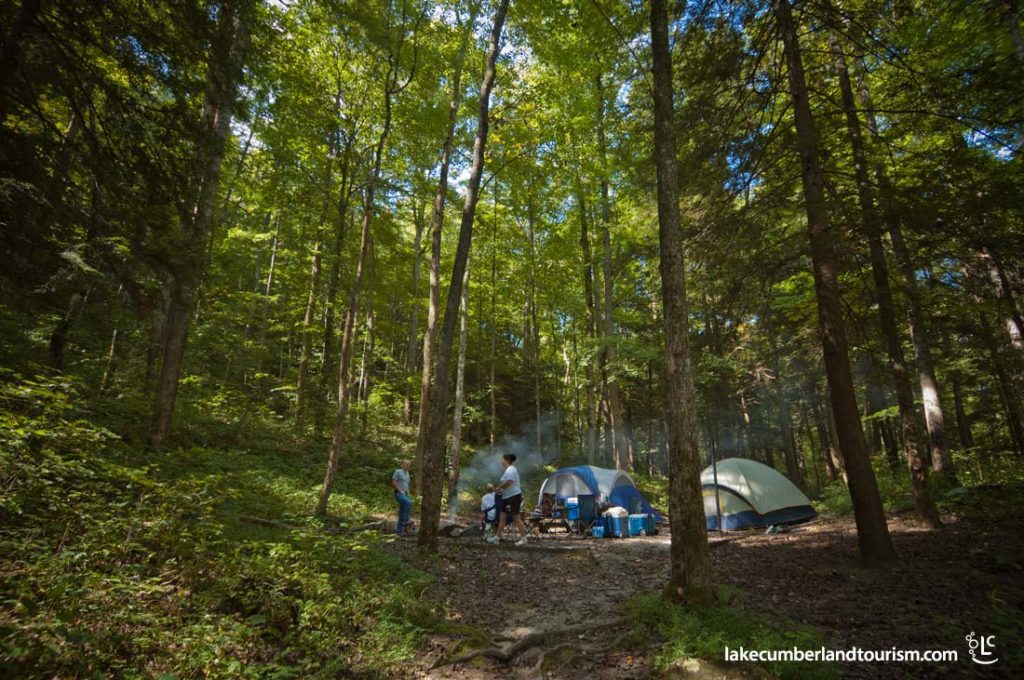 1. General Burnside Island State Park
General Burnside Island State Park has the distinction of being the only island park in the Kentucky system. Located just south off of U.S. 27 in the historic town of Burnside. The park features a five-lane boat launching ramp plus a 18-hole golf course. General Burnside Island is conveniently located 5 miles from 27 Twin Drive-In where you can enjoy an old-fashioned family tradition at one of the last drive-in theaters still in operation.
2. Pulaski County Park
The park is located in western Pulaski County and includes hundreds of acres on the banks of Lake Cumberland's Fishing Creek. In addition to tent and RV sites, it has areas for family reunions, parties, etc. Boat owners can launch their craft from the courtesy dock. Other amenities include disc golf course, hiking trail, beach area, and playgrounds. Pulaski County Park is two miles from Mill Springs Battlefield Visitor Center and Museum. The visitor center and museum utilize multimedia technology and primary-resource books to tell the story of the battle.
3. Happy Camper RV
Imagine waking up to the sounds of birds chattering and the tranquil sounds of the creek nearby. That's exactly what you will find when you stay at the newest campground that Somerset has to offer. Somersplash Waterpark is close to this campground so if you don't feel like doing a day at the lake you can head to Somersplash for a day jam-packed with fun!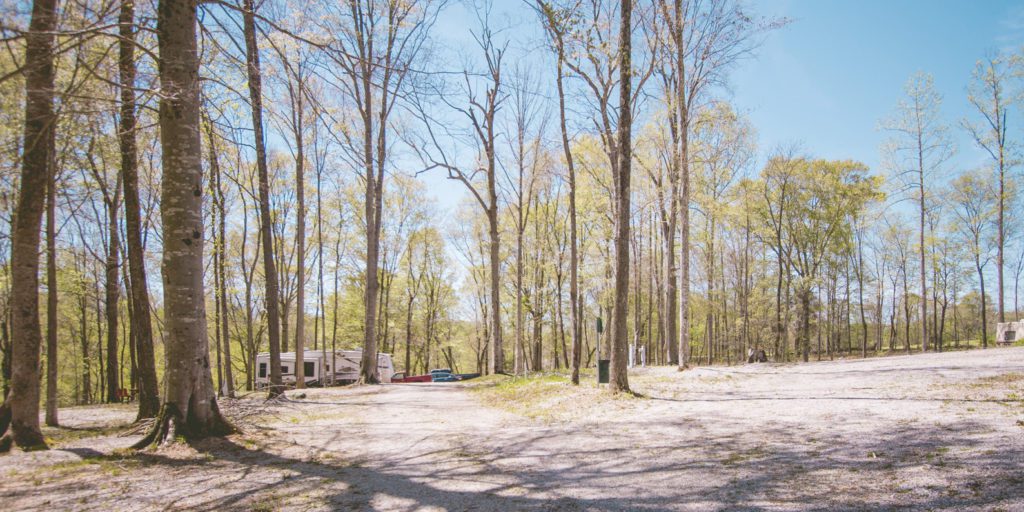 4. Waitsboro Recreation Area
Waitsboro Recreation Area Campground overlooks the main body of the lake, offering sweeping scenic views. Dense stands of mature hardwoods forest the site, offering pleasant shade and wildlife habitat. Burnside Marina is less than a 10-minute drive and offers boat rentals, a cafe located on the water, and ship store.
5. Somerset KY RV Park
This RV park is just ¾ of a mile off U.S. 27 at light #24. It is conveniently located across the street from the Waitsboro Hills Golf Course; restaurants, shopping and Lake Cumberland access are all within a few miles.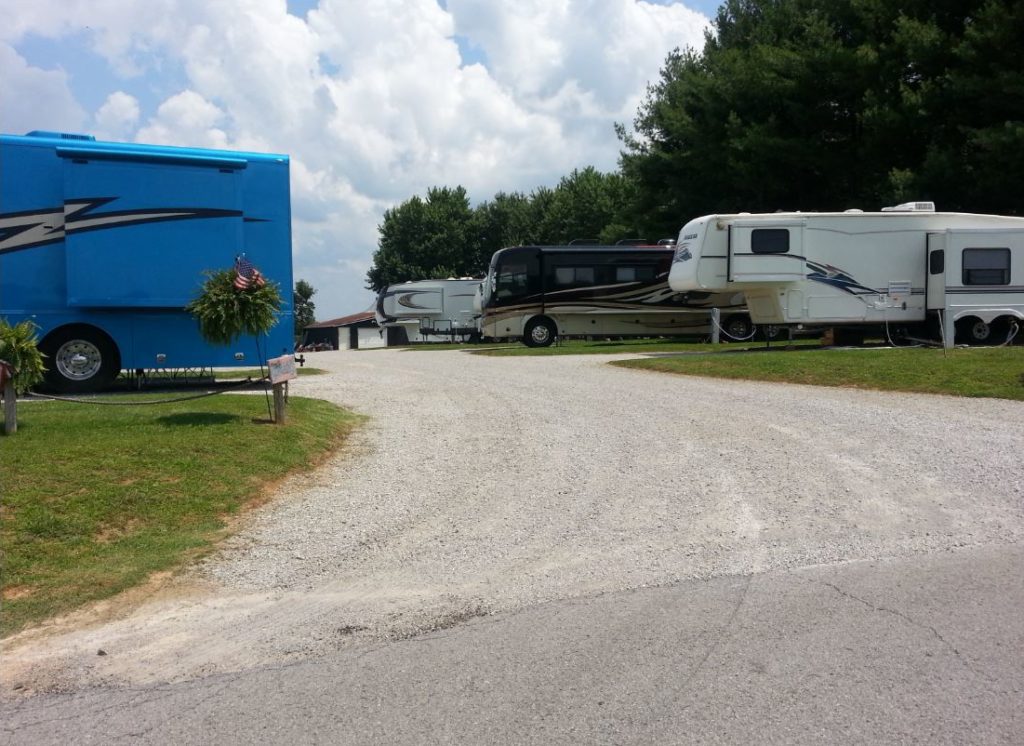 6. Shoreline Campground
This RV park is located one mile from Lee's Ford Marina on the corner of Marriott and Shoreline and is in a quiet, peaceful setting nestled against a rolling hill. It is a small park in a low traffic area west of Somerset and near Lake Cumberland.
7. Little Lick Campground
Yup, you can bring your horse to this campground! Little Lick is located on a long ridge-top in the southeast corner of Pulaski County, Kentucky, just north of the Cumberland River. The campground provides four family camping areas and two double campsites. The campsites have tent pads, fire rings, lantern posts and picnic tables.
8. Lake Cumberland RV and Campground
Practice your golf swing at this campground with their driving range. After practicing head out to one of our awarding winning golf courses and play a round!
9. Cumberland Point Recreation Area
Cumberland Point Recreation area is located on the shores of Lake Cumberland in the western portion of Pulaski County. The day-use area offers a boat ramp, picnic shelters, and playground. Haney's Appledale Farm, a local favorite famous for its fried apple pies, is just a 10-minute drive from the campground.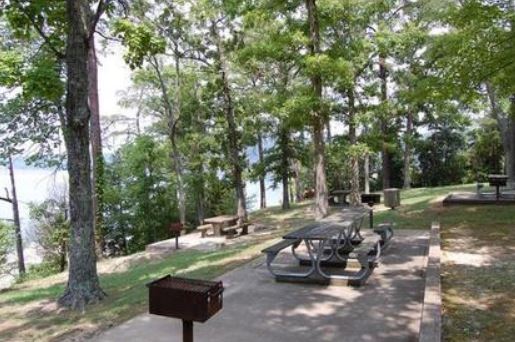 10. Cumberland Point Campground and RV Resort
Nestled on 30 rolling acres, large wooded and open sites. With a boat valet service to and from the ramp, a private stocked fish pond, Cumberland Point boat ramp is located nearby.
11. Fishing Creek Recreation Area
Fishing Creek Campground is located on Highway 1248 just west of Somerset, Kentucky. The campground overlooks Fishing Creek, a tributary of Lake Cumberland. Lee's Ford Resort Marina is about a 10-minute drive from the campground and offers boat rentals, a restaurant, and more.
12. Bee Rock Campground
Bee Rock Campground located on the Rockcastle River has 19 sites, it is normally open from mid-April through mid-October. An overlook along Bee Rock Loop Trail provides a scenic view of the rocks and cliffs along Rockcastle River. Bee Rock Boat Ramp provides river access. In March 2019 flooding occurred at the Bee Rock Campground so this campground is temporarily closed.
If you want a totally relaxing camping weekend without the hassle of trailering a camper trailer and setting it up, Lake Cumberland RV Rentals does that for you! They deliver, set up and pick up at your campsite — and they are equipped with everything you need!
Round out your vacation by trying out a few of our local restaurants, and don't forget to check the calendar to see what's happening in Somerset while you're here