Travel Tips
Ahh, fall in Somerset-Pulaski County — we love the cool air, crunchy leaves and vibrant colors. Here are some of our favorite ways to enjoy this beautiful season in our little corner of southeastern Kentucky.
1. Do all of the fall things at Bear Wallow Farm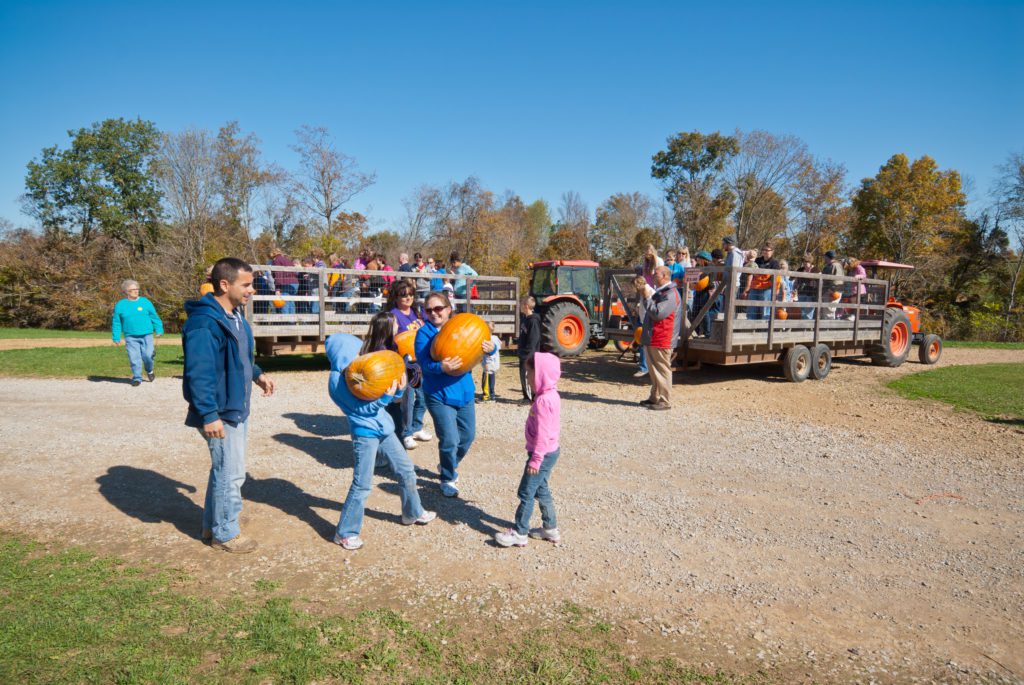 Bear Wallow Farm has it all: a pumpkin patch, a 7-acre corn maze, pumpkin sky launcher — yes, that's right, we said SKY LAUNCHER — petting zoo, you name it. Don't miss the Giant Pumpkin Weigh-Off either! Last year's winning pumpkin weighed in at 1,578 pounds! Bear Wallow is open Saturday and Sundays, from mid-September through October.  
2. Take a fall foliage drive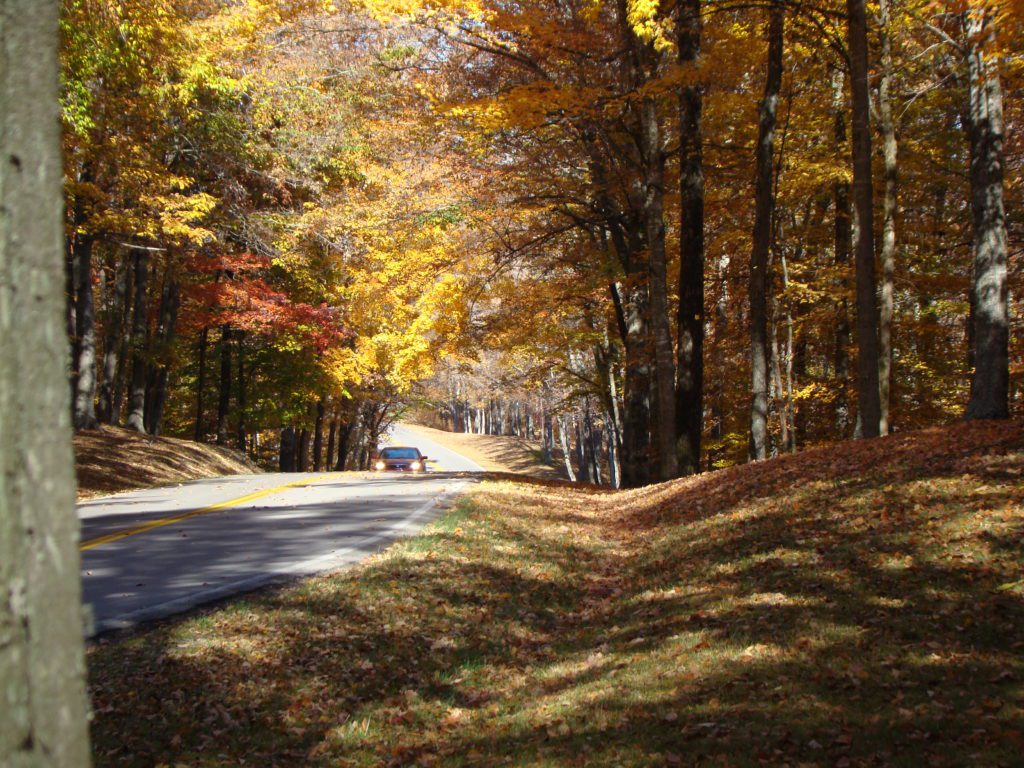 One of the best things about fall is the vibrant color change in the leaves. One of the most beautiful drives to take is on Rattlesnake Run, a twisty road of 150 curves in an 11-mile stretch that is popular with motorcyclists. The Rattlesnake winds through the foothills of the Daniel Boone National Forest, making for the perfect fall drive.  
3. Go apple-picking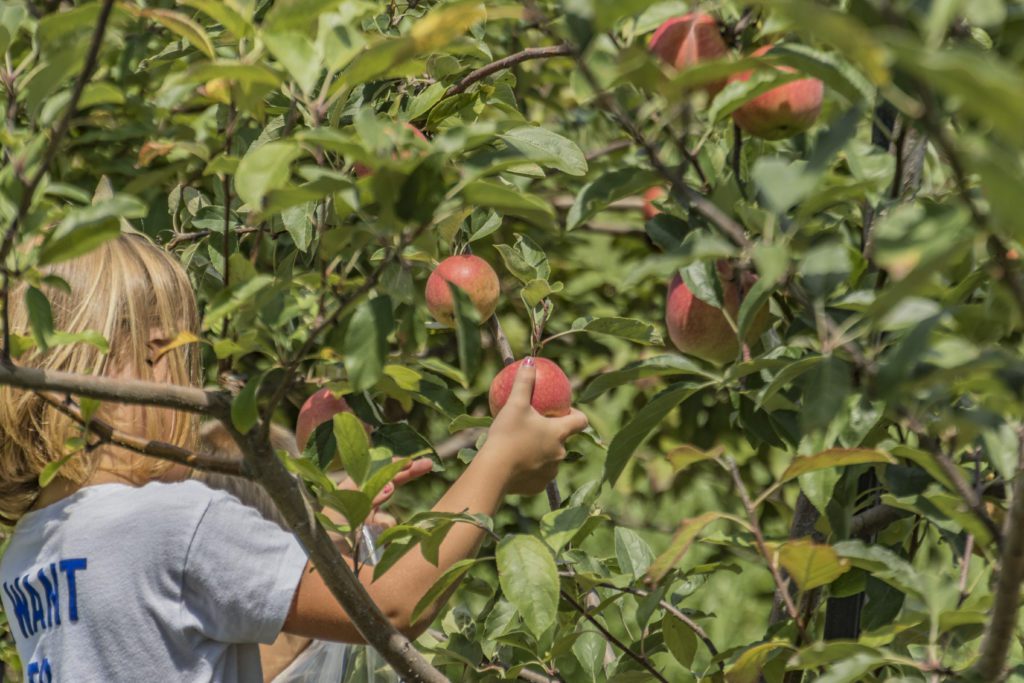 Located in the small community of Nancy, Haney's Appledale Farm is a family-owned market that began as a roadside fruit stand in the 1870s. You have the choice of picking your own apples in season or shopping in the orchard's fruit market. Fried apple pies, jellies, preserves and local crafts/products are also available. Don't forget to get some apple cider to take home with you! 
4. Visit the International Paranormal Research Center and Museum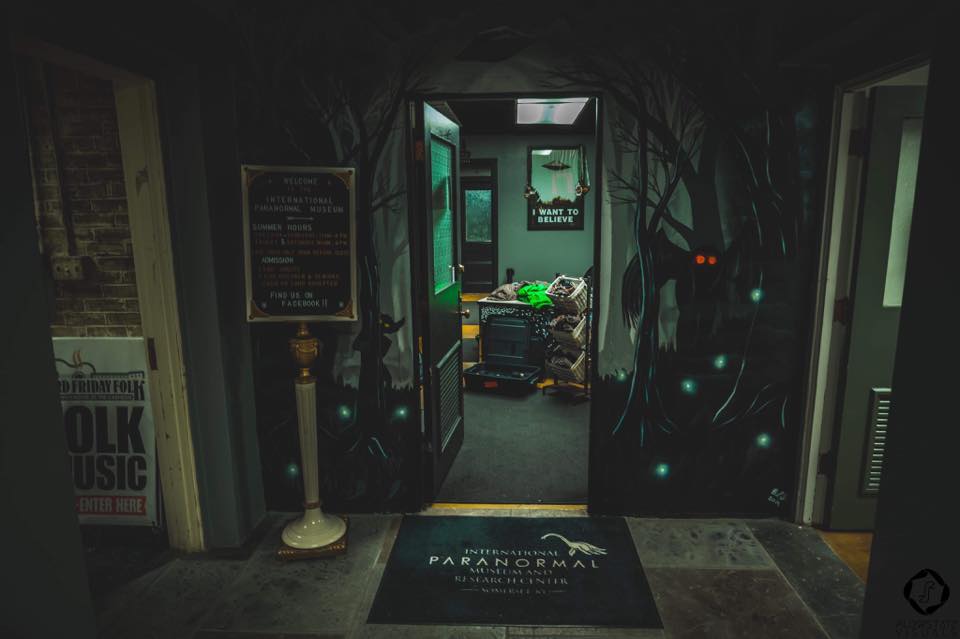 Located in the lower level of the Carnegie Community Arts Center in downtown Somerset, this museum is dedicated to ghosts, Bigfoot, aliens, psychics, and anything that goes bump in the night. 
5. Take in the Moonlight Festival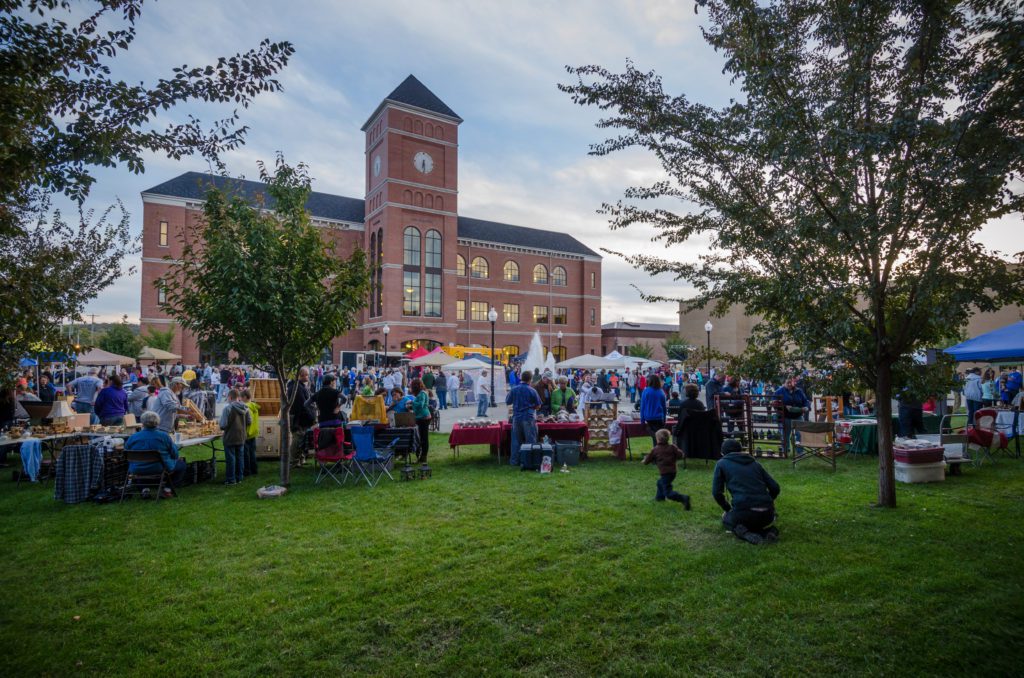 Paying homage to the community's previous Harvest Moon Festival, local, regional and national musicians will converge on downtown Somerset during this new event. The Moonlight Festival will showcase Kentucky's signature export, bourbon, while local breweries and wineries, food, arts and crafts vendors will be featured as well.
6. Visit a local winery or craft brewery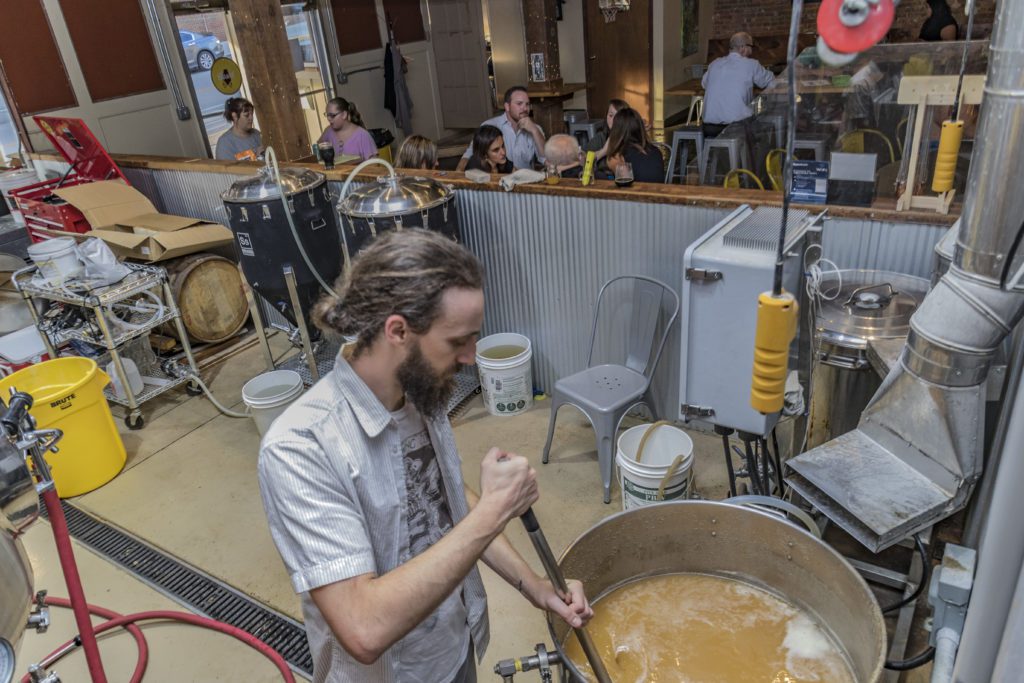 Enjoy the local wines and craft brews made here in Pulaski County. Cave Hill Vineyard & Winery has a picturesque drive throughout the countryside. Or, head to downtown Somerset to experience the unique flavors of our craft breweries — Jarfly Brewing and Tap on Main. 
7. Spend a day on the water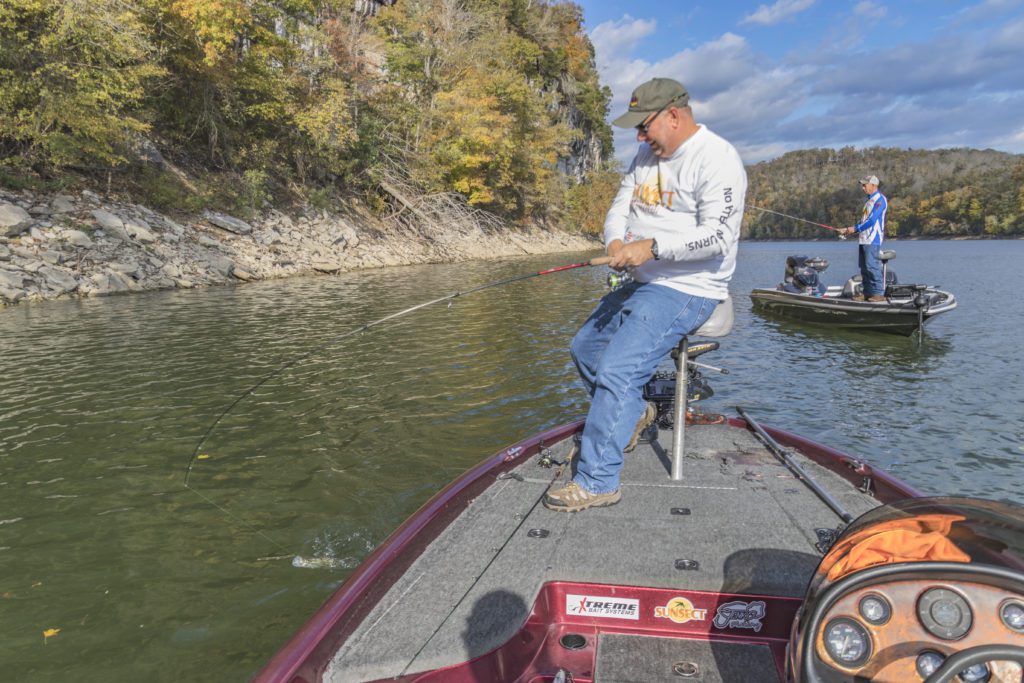 If you've never been on Lake Cumberland in the fall, you must put it on your bucket list, as it shines like never before. Don't forget to pack your fishing gear. Fishing on Lake Cumberland is a year-long event, as it contains many species of fish including crappie, largemouth bass, smallmouth bass, white bass, catfish, sauger, bluegill, walleye, and many others. Cool weather and dwindling crowds provide the ideal time for anglers to fish Lake Cumberland. 
8. Walk where they fought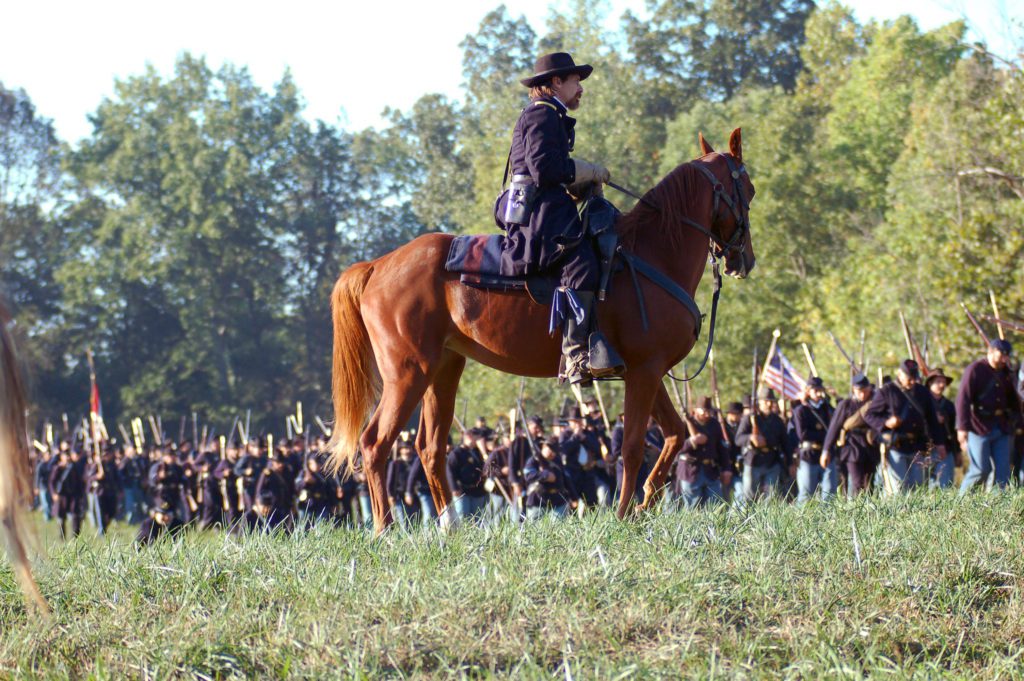 The Battle of Mill Springs took place on January 19, 1862, and is remembered as the second-bloodiest battle in Kentucky, as well as the first Union victory here. Spend a day at the Mill Springs Battlefield Visitor Center and Museum and take in the 10-stop driving tour. 
9. Fall colors and classic cars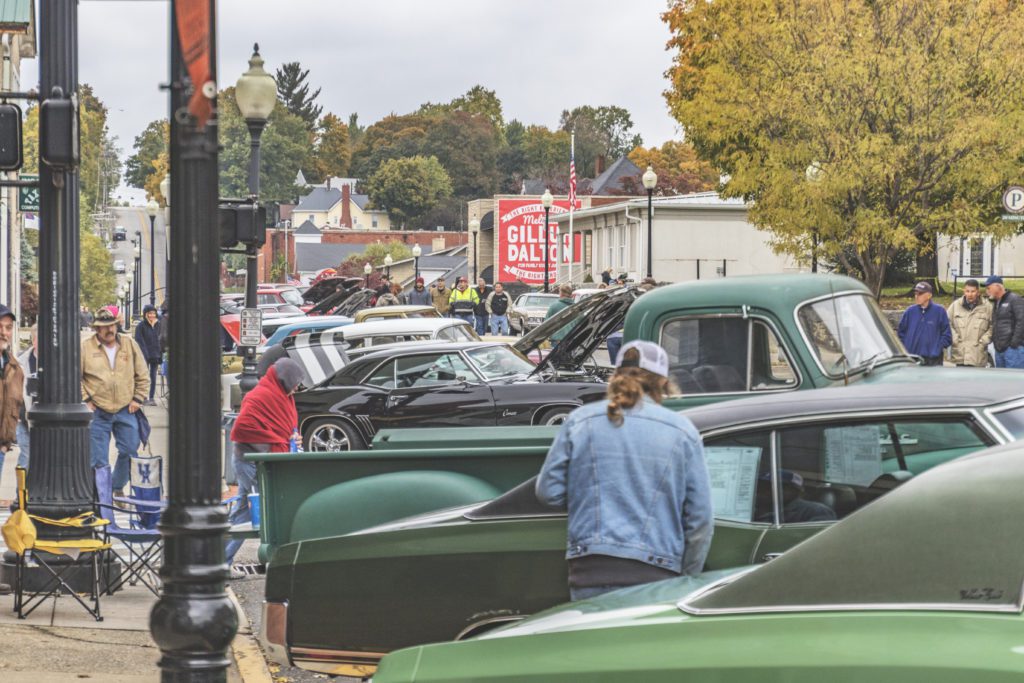 Enjoy a relaxed, family-oriented atmosphere throughout downtown Somerset — the Car Cruise Capital of Kentucky — the fourth Saturday April through October for Somernites Cruise. Somernites Cruise is a free, monthly car event that regularly draws more than 1,000 show cars and trucks to our beautiful and historic Somerset.
10. Enjoy a cozy cabin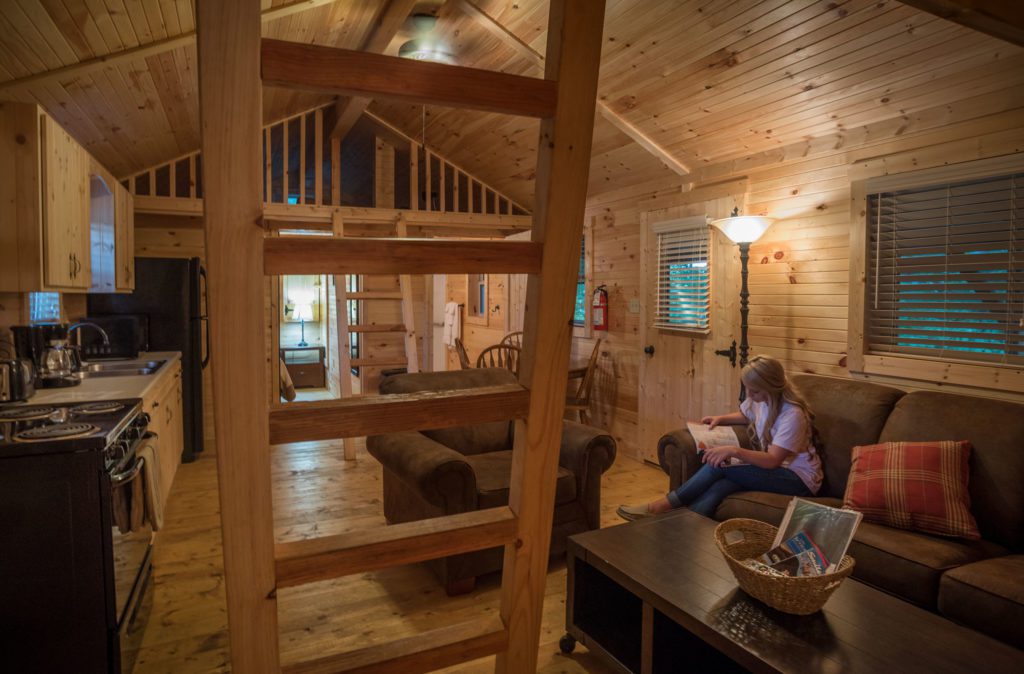 What better way to take in fall foliage than at a cabin! Whether you want a cabin that offers an incredible view of Lake Cumberland or one surrounded by beautiful fall trees, Pulaski County has it. Reading a book, watching football, hiking, or having a family game night is just one of many things you can enjoy during your stay. No matter what you choose, you'll have a wonderful, relaxing time. 
11. Walk with zombies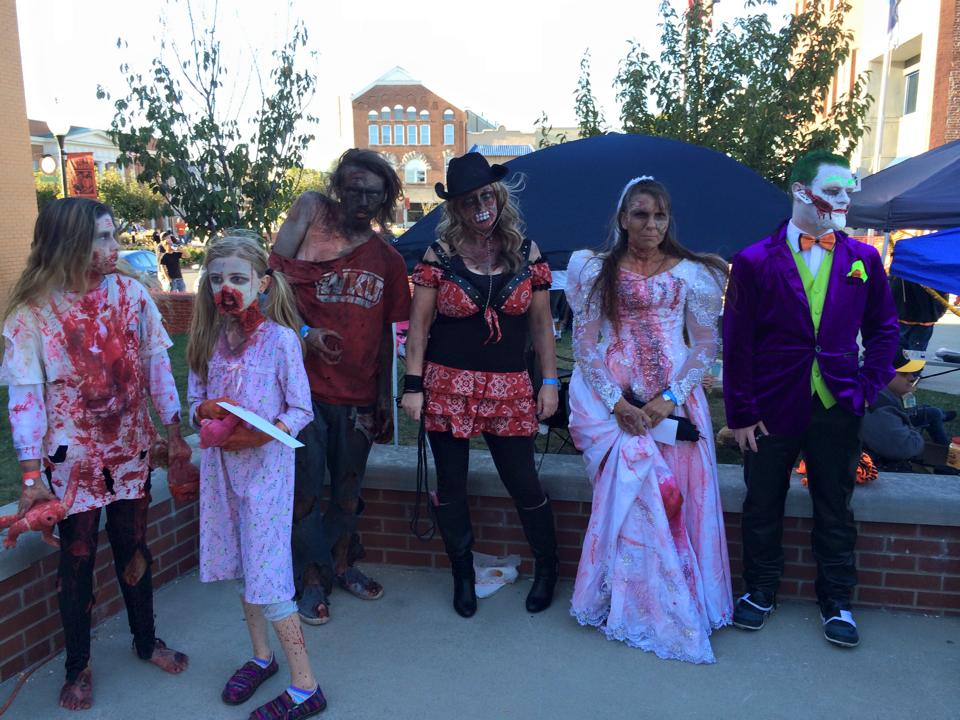 A creepy cake contest, a blood drive, a zombie walk parade, scary stories and so much more are all a part of the Pulaski County Walker Weekend, which takes place at Eubank City Park Oct. 8th. So grab your best zombie costume and join the fun!
12. Kick-start your holiday shopping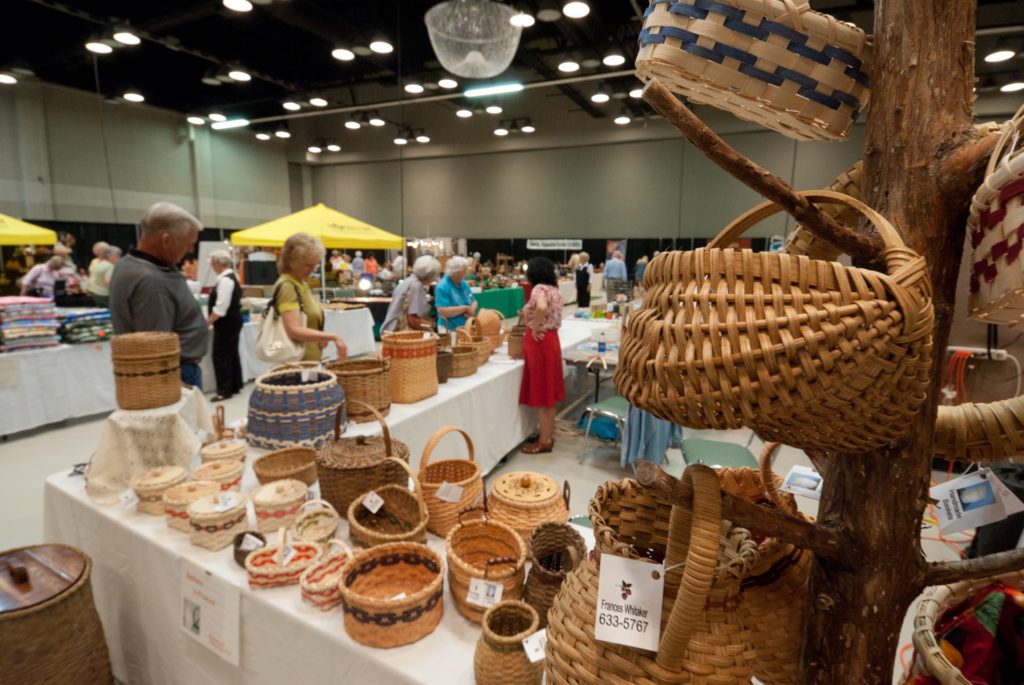 Support local and regional artists by visiting The Yellow Umbrella Gift Shop located inside the Carnegie Community Arts Center. It features items handcrafted by area artists, unique gifts, and so much more. Pulaski County also offers unique gift shops, boutiques, and antique stores.