Off The Water, Travel Tips
If you take a road trip around Lake Cumberland, you will discover why it continues to win Best Houseboating Lake and Weekend Getaway year after year. From Civil War sites to a fish hatchery, here are some of our favorite things to do around Lake Cumberland–with or without kids.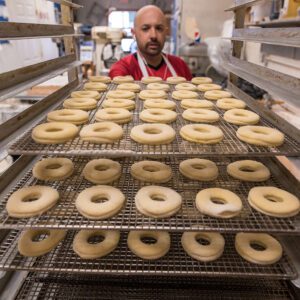 Stop 1: Amon's Sugar Shack
Start your morning off right with a sweet treat from Amon's Sugar Shack. Amon's started in Somerset in 1951. While the bakery's claim to fame is their original glazed donut, Amon's offers more than 70 varieties of sweet treats at any given time. If you prefer a savory breakfast of a sausage biscuit, omelet, or biscuits and gravy, that's a yummy option as well. As you leave Amon's Sugar Shack, located on Hwy 27, you will want to head west on Hwy 80.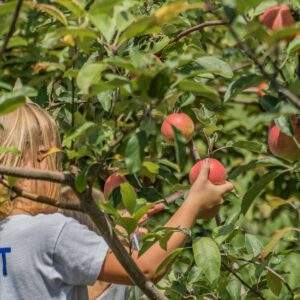 Stop 2: Haney's Appledale Farm
As you make your way to stop 3, be sure to swing into Haney's Appledale Farm. Grab some cider for the road or a yummy sack of apples or peaches when they're in season. They also have great fried apple pies & barbeque.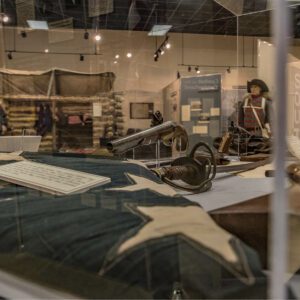 Stop 3: Mill Springs Battlefield Museum and Visitor Center
Take a trip back in time and tour the Mill Springs Battlefield Museum and Visitor Center. The museum is home of the Combat on the Cumberland, an exhibit featuring the Battle of Mill Springs. Along with the Visitor Center is a 10-stop, self-guided driving tour. Learn about the history of each leg while standing on the ground on which soldiers fought more than 150 years ago.
Be sure to visit the Confederate mass grave at Zollicoffer Park and look out over the crossing at North Ferry landing. Two of your stops are located on the other side of the lake; however, your day trip around the lake will bring you to those spots. From Hwy 235, your next stop will be located back out on Hwy 80.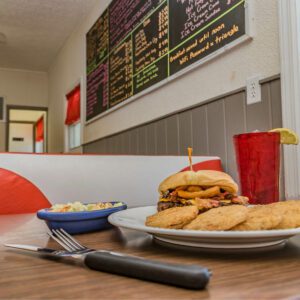 Stop 4: Lunch
When you finish up your self-guided tour, you might be wondering where to fill up your bellies during lunch time. You have two great options for lunch in the community of Nancy: Triangle Restaurant or Mill Springs Pizza.
After lunch and going the scenic route to Wolf Creek Fish Hatchery and Wolf Creek Dam you will take HWY 80 W to US-127 S.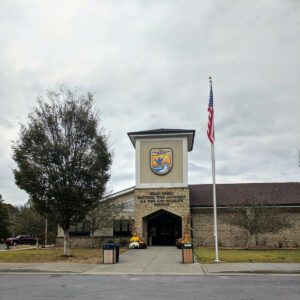 Stop 5: Wolf Creek National Fish Hatchery Interpretive Center*
Wolf Creek Fish Hatchery is located just below Wolf Creek Dam. The dam has an overlook with great photo opportunities to make all your friends jealous. At the hatchery, there is a visitor/educational center. The center will tell you all about the trout raised at the hatchery with interactive displays and all you need to know about the fish you will find in Lake Cumberland and the Cumberland River. If you are looking to go trout fishing, check out their Hatchery Stream and the ADA accessible fishing area.
After enjoying the vistas at the dam, continue south on US 127 to Hwy 90 east to Monticello. Located about 9 miles from the Hwy 90/1275 intersection is the Mill Springs Mill Park.
*The visitor center/educational center remains closed at this time, but you can walk the raceway area, feed the trout and ask the staff any questions regarding the fish hatchery.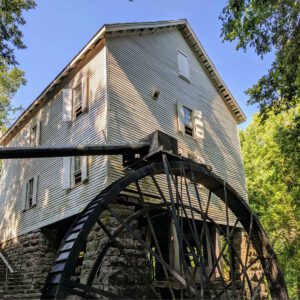 Stop 6: Mill Springs Park
Mill Springs Park is home to the largest working overshot waterwheel in the world still in operation (in season). Also located at the park is the Brown-Lanier House, which served as both Union and Confederate headquarters during the Civil War. After touring the mill and house, the last stop on your tour will be the West-Metcalfe house.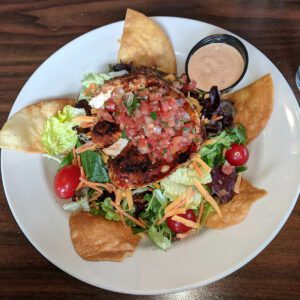 Final Stops:
Guthrie's Grill, located in Burnside, is known for their steaks and delicious chicken nachos. For many visitors, it is a must-stop when in the area. The restaurant overlooks Lake Cumberland and has a full bar, indoor seating and an outdoor patio where you can have dinner while watching the sunset over Lake Cumberland. Before turning in for the night, you might want to catch a movie 27 Twin Drive-In which operates throughout the summer and early fall.
If you want to extend your stay and turn it into a Lake Cumberland vacation, here are other stops you will want to check out while in the area.
Short Creek
Bear Wallow Farm
Cedar Creek Vineyards
Cave Hill Vineyard & Winery
Creelsboro Natural Bridge
Wayne County Museum
Carnegie Community Arts Center
We would love for you to share your Lake Cumberland area adventures with us on social media, use #LC365 and we may use your photo on our social media outlets.