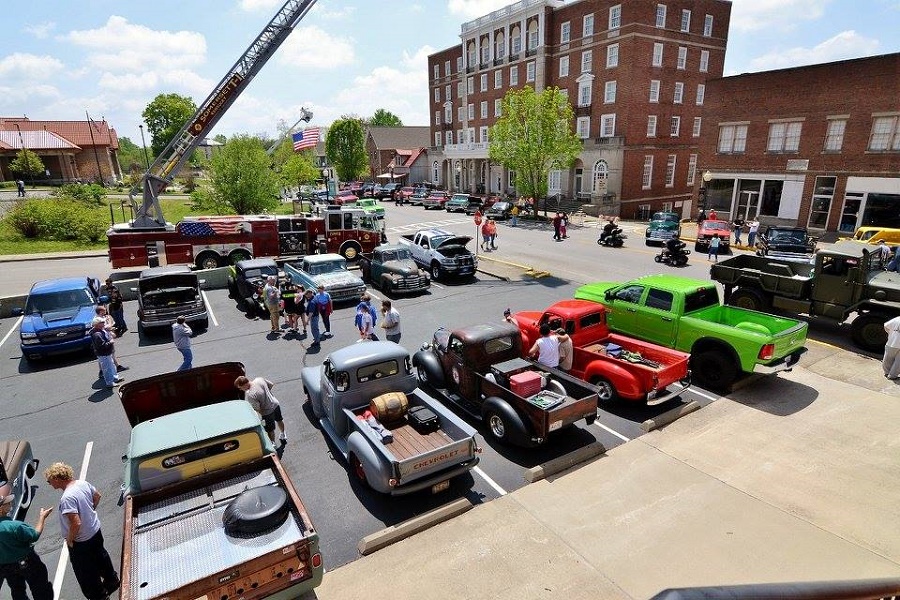 Join us 12-6 p.m. every fourth Saturday, April through October in downtown Somerset — The Car Cruise Capital of Kentucky — for Somernites Cruise!
This event is rain or shine. There is a special feature each month, as well as Friday Night Thunder at Somerset Mall. Admission is always free. Check our calendar for special event updates.
2022 EVENTS
All makes and models are welcome at every cruise.
April 22-23, 2022
Orphans Showcase
Custom Jeep Display, Vintage Tractor Display
May 27-28, 2022
Mopar Mania Showcase (presented by Don Franklin Chrysler, Ram, Jeep)
5th Annual "Circle the Wagons" (vintage station wagons)
June 24-25, 2022
"Back to the 50's" Showcase
"Somernites Cruise Van-in" Cool Custom Van Display
July 22-23, 2022
6th Annual "Somernites Cruise Truckin' Nationals"
(presented by Auto Kustoms)
1991 GMC Truck Raffle Giveaway
August 26-27, 2022
Super Cruise (presented by Holley Performance)
Mustang Alley Showcase (presented by Alton Blakley Ford)
"Longest Mustang Parade World Record" Attempt
September 23-24, 2022
Corvette Summer Showcase (presented by Don Franklin Chevy, GMC, Buick)
Special Guest: Dennis Gage, host of "My Classic Car"
6th Annual "Campin' the Cumberland" (vintage camper rally) (Thu-Sun)
October 21-22, 2020
F-Bodies Camaros & Firebirds
Somernites Official Raffle Giveaway (sponsored by Don Franklin Family of Dealerships)
Gatormade Trailer Raffle Giveaway
"Lake Cumberland VW Jamboree"
Chevy II/Nova Special Display
"Somernites Covered Bridges of KY Cruise" (Thursday)
For more information about Cruise events or how to register, e-mail Executive Director Keith Floyd at [email protected] or call (606) 872-2277.