Off The Water
Full disclosure: This blog post was supposed to be half the length it is. But once we started writing about all of the great places to eat in Pulaski County, well, we couldn't stop.
Because: warm donuts bathed in glaze.
Because: handmade corn tortillas.
Because: serious burgers that don't quit.
Because: steaks that kind of make you want to roar.
And because: We want you to know exactly where to go to have the best foodie experience while you're with us.
But before you dive into the rest of this very, very long post, know this: You will eat very well here.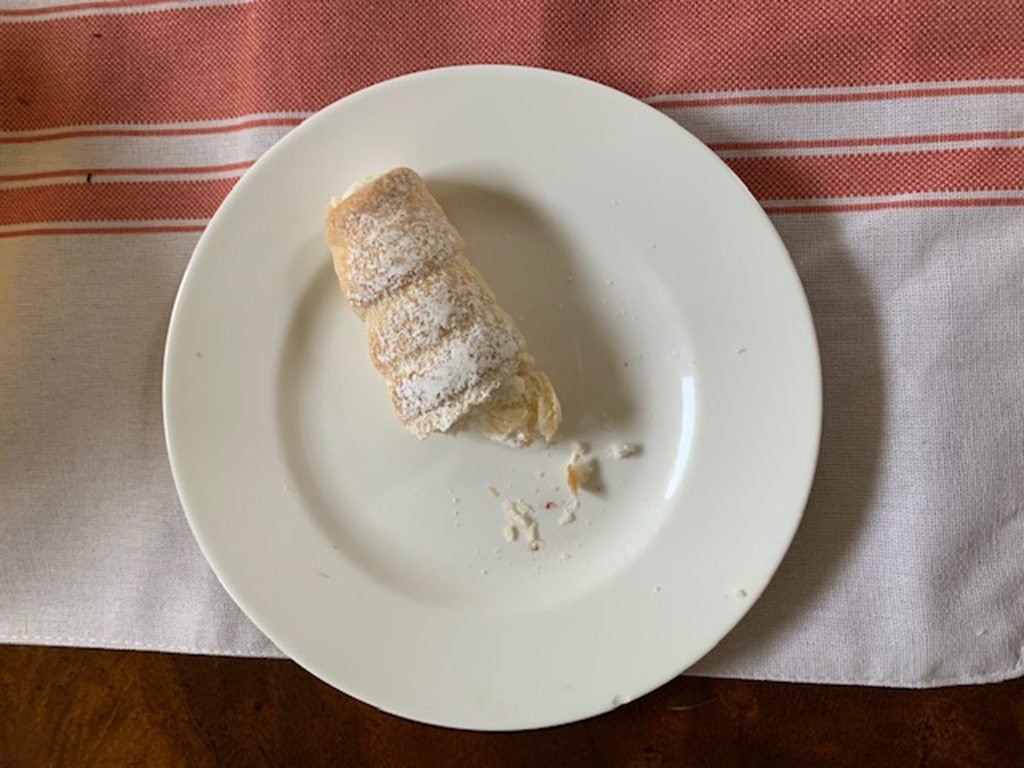 BAKERIES
• Amon's Sugar Shack is Somerset's signature bakery, coined the "sweetest place in town" and run by the Stephens family since 1951. Every day of the week, its ovens churn out dozens of cookies, cakes, and muffins. But the darlings of the showcase are Amon's donuts, particularly the glazed, whose sweet coating cracks the tiniest bit when you bite into it. You could do no better, frankly, than sticking with glazed, but, as is Amon's way, there is a healthy variety of flavors, from cream-filled to chocolate painted. Named one of the best food finds in the South by Southern Living magazine, Amon's also serves lunch and puts together one mean cheeseburger, whose bun is, of course, house-made.
• Somerset Sweeterie is a welcome new addition to downtown's food scene and, already, we are obsessed with one sweet in particular. It's humbly called the cream horn and, happily, owner Kristyn Russell regularly keeps a cake stand stocked with it. The confection is made with a flaky pastry stuffed with vanilla cream and showered with icing sugar. The Sweeterie also serves house-made croissants (go early; they can sell out), cinnamon rolls, pecan-studded pastries and features a whole showcase of creative cupcakes and ice cream.
BREAKFAST & BRUNCH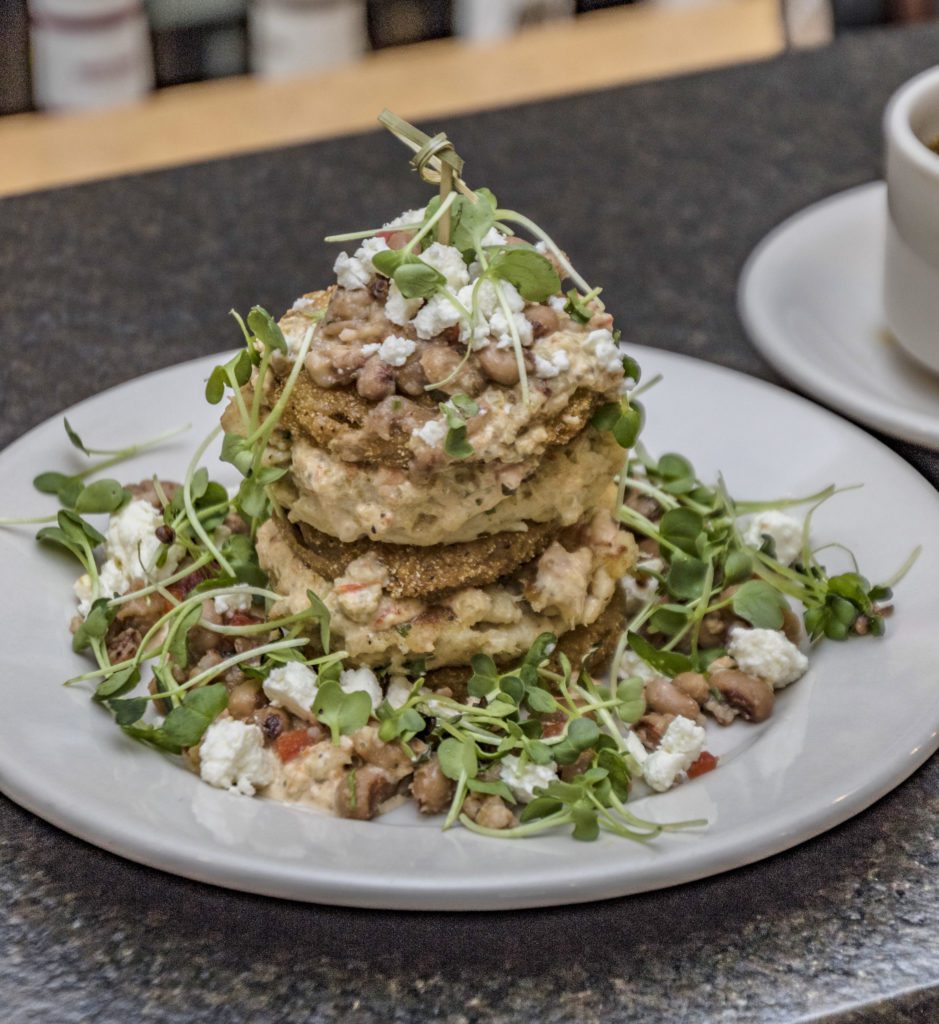 • Over Easy Bistro has infused sophistication into Somerset's brunch scene, serving up killer Bloody Marys and vivacious prosecco to match their breakfast and lunch fare. You can't go wrong with their bananas Foster waffle (umm, who doesn't want rum sauce alongside maple syrup?) or with the eggs Benedict, served with either country ham or lump crab. Crab is also the star of the show in what is probably Over Easy's most signature dish: the crab cake and fried green tomato stack. Combined with spicy black-eyed peas and a mini blizzard of feta, the flavors really harmonize. Over Easy also does a brisk business at lunch, serving everything from a very delicious club to a Monte Cristo to a Hammond's pimento cheese sandwich made with a famous local recipe.
• Do you want a breakfast diner inspired by a down-home greasy spoon? We've got just the place. Track's End is another local mainstay that has quietly been serving breakfast staples for nearly a decade. The restaurant is attached to a hotel used exclusively by railroad workers, thus giving it its name. Giant (and we practically mean plate-sized) omelets, biscuits and gravy, fresh-cut home fries and your classic bacon and eggs is what's for breakfast. You'll do well to order it all.
DELIS
• Just a warning before you head to Serendipity at the Orange Door: It's often packed at this downtown café. But that's for good reason, thanks to satisfying sandwiches, giant salads and daily specials that feature good country cooking (think: salmon patties). We are happy to note all of the sandwiches and burgers are accompanied by Serendipity's house-made potato chips, which are not to be missed.
• Downtown Deli is a charming spot that also sits downtown, with the sun streaming warmly through the windows. It's known for its Tooter pie (for good reason), along with sandwich staples, burgers and creative salads, including the harvest salad which combines pecans and cranberries with turkey and cheddar.
MEXICAN
• An entire generation has grown up in Somerset eating Casa Grande's chips and salsa on a regular basis. This colorful institution, which now has a second location, celebrates typical Mexican fare. The food comes out quickly, the portions are large, and nothing is more complicated than whether or not you want an extra side of queso to drizzle on your dish (the answer is yes).
• If you're in the mood for terrific tacos, El Ranchito is your place. The local moniker for this little spot is "Secret Mexican," mostly because it's tucked away in the back of a Mexican grocery store and, unless you're in the know, you'd never suspect its existence. But El Ranchito is as vibrant as its salsa verde, as sweet as the pineapple soda standing in the fridge. We particularly love the el pastor, lengua and chorizo tacos (in that order), but the steak and chicken are solid choices too. All of the tacos are sprinkled with cheese, fresh cilantro and finely diced onions.
• With a name that fittingly translates to "treasure," El Tesoro is another hole-in-the-wall eatery that's a gem. Located downtown, it has a genial atmosphere, largely thanks to Dora Ramirez-Ricardo, her husband and her pre-teen kids, who often double as servers. Hands down, this is where you get the best guacamole in town (think: fresh, lime spiked, chunky avocado), along with other south-of-the-border dishes that are not found elsewhere in Pulaski County. We love the tortas, sandwiches filled with meats, and quesadillas (sometimes stuffed with zucchini flowers). And Ramirez-Ricardo makes all of the corn tortillas by hand, so whether you're having the empanadas or tacos, expect authentic.
OUT THE NANCY WAY
If Somerset is the Queen Bee of Pulaski County, Nancy is her adorable little sister. Set amidst some of the most beautiful land in the area, this little town has a bustling, cheerful atmosphere and is worth a trip — particularly if you're spending time near Lake Cumberland.
• The Triangle Restaurant is one must-stop for a truly tasty breakfast or lunch. Set on a tiny triangle of land at the crux of two country roads, the little grill serves up burgers, sandwiches and tidy, satisfying breakfasts. We really like the chuckwagon sandwich, made with deep-fried pork. And you'd be doing yourself a serious disservice if you didn't save room for a piece of pie. In flavors like peanut butter, chocolate, coconut and butterscotch, they are topped with meringue so gorgeous and puffy it competes with nearly any cumulus in the sky.
• Mill Springs Pizza is also worth the drive. The Keeney family has been serving up pizza pies for two generations now, making their dough in-house and brushing it with garlic before smearing it with a rich tomato sauce. The toppings are generous, the cheese oozes just right, and it's great bang for your buck. If you can't make it to Nancy, you can sometimes find Mill Springs slices being served at our local brewery, Jarfly. Note: Beer and pizza play nicely together.
• Haney's Appledale Farm is a truly beloved place in our county, one you'll easily spot by the acres of gnarled apple orchards that extend around its property. Inside, you'll find a charming country store where you will find all kinds of apple varieties for sale, as well as canned goods like pickled beans and beets. Here, you can pick up a bag to head out and pick your own peck or bushel of apples out in the orchard. But the very best thing about Haney's? Well, that's its fried apple pies, sprinkled with icing sugar, still warm from the oven and filled with cinnamon-flecked apples. If you want to head to Haney's for an entire lunch, that's an option too, as they make a pretty mean pulled pork sandwich as well.
DINNER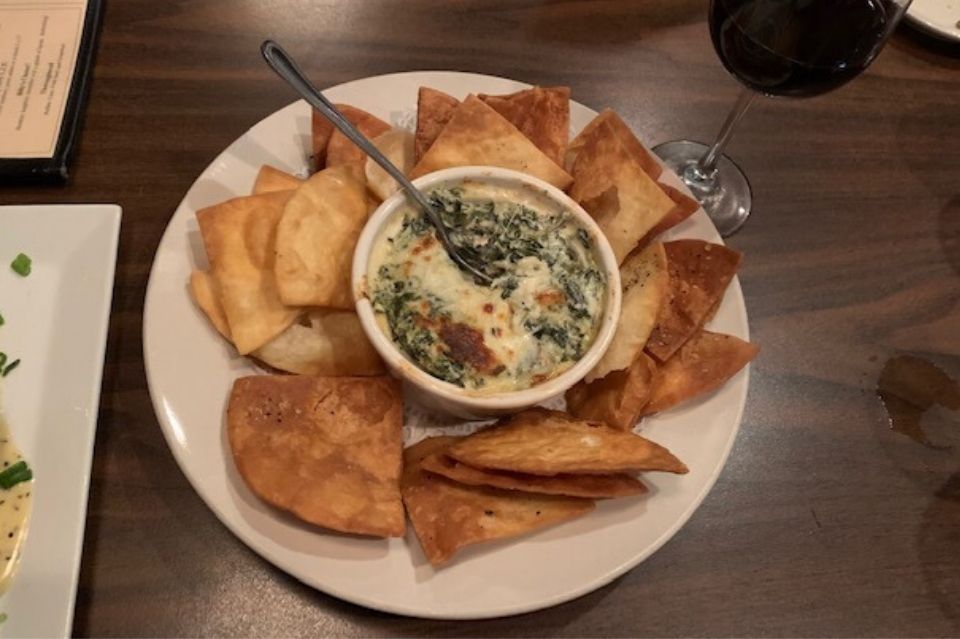 You want a steak that's tender, flavorful and cooked exactly how you like? Then you go to Guthrie's Grill, a sprawling restaurant located right by Lake Cumberland in Burnside. On warm evenings, the thing to do is sit on the deck and breathe in the peaceful view of the lake as you sip on a glass of wine.
Before your steak arrives, consider some apps. The spinach artichoke dip is so good, ordering it should be obligatory. It's cheesy, creamy goodness that, bonus, actually has spinach in it. The crab cakes are a house special, and locals rave about the chicken nachos, too.
If you're not into red meat, the chicken alfredo linguine will place you promptly in carb heaven, while the Chilean seabass, paired with a scampi sauce, offers city sophistication. And if you are a steak person, combine your cut (we like the filet) with potatoes au gratin or the luscious mac and cheese. Hint: The mac and cheese is topped with bacon.
P.S. Guthrie's plans to open a second location in spring 2020, this one in the heart of downtown. Word on the street is the menu will be bourbon-inspired.
HONORABLE MENTIONS
You mean there's more, you say? Yup, we say. This blog post seriously could go on forever. But in the interest of time, here are a few more of our favorites:
• Amish & More: terrific sandwiches piled high with lots of fixin's. Fave pick: banana pudding
• Bray's Diner: burgers done right, along with a pleasing lunch buffet. Fave pick: fried-green tomatoes
• Main Street Deli: yes, it's a little café inside a gas station and, yes, we stand by it. Fave picks: a Quickie (a hand-dipped corndog) or a Billy burger
• Ruckel's Restaurant: family cooking in Eubank. Fave pick: Fish fry Fridays
• The Sweet Spot: simply gorgeous cupcakes. Fave flavors: PB&J cupcake, banana pudding, cherry cheesecake
If you want to come and try out all these tasty treats but need a place to stay to fit them all in, check out our hotels or cabins and cottages, some including gorgeous lake views.